Search result
Tags - multiple
Do you use Google Maps? If you do, then you must have felt at some point while navigating with its help that it would have been great if the app could direct you to the nearest gas station while en-route to your office. Well, we won't have to wait for that any longer as Google finally adds the ability for a user to add multiple stops while setting a destination in the Google Maps (v9.31) app.
What this means is that swinging by that pizza shop or the pharmacy while going back home from work should now be even easier because Google Maps will point you in the right direction and show you more options for you to choose from while setting the waypoints and the destination. The best part is, that there's no limit on the number of stops that you can set in between your starting point and your final destination.
In order to add waypoints, set a destination first and then select Add Stop from the overflow menu. Once you have set them, the order in which you want to reach each stop can also be rearranged by holding and dragging the waypoints. The stops themselves will appear as letters of the English alphabet. It should be noted though that this feature has been a part of the desktop version for a long time now and it is a bit surprising that it took Google so long to bring it to Android devices.
Author: Saikat Kar (tech-enthusiast)
Tags:
can
now
get
directions
multiple
destinations
google
maps
We have something awesome for you on this Friday morning: Instagram is actually testing the support for multiple account in a single Android device and some lucky folks have already got this feature in their app. What sets us back is that there is no such support in iOS devices. If you are thinking who would this feature, think about small and medium-sized business owners, community managers and social media marketing professional constantly managing multiple accounts. This feature will essentially diminish the need for mods like Instwogram.

News about this feature was released by our tipster on version 7.12.0 of the app. If this is not available in your device, all you need to do is to join the Official Play Store Beta testing program or download from APK Mirror. Go to settings and scroll down to the bottom of the list and you'll see "Add Account" option below Clear Search History. Tap it to open the option to sign in with another account or create a new one from beginning. After that, a selector next to the account nickname will appear on the top of the profile page. That's the place for switching both accounts (with a green toast message to visually show the change). In the settings, there is option to logout from individual accounts or all account at one go.
Tags:
can
now
get
directions
multiple
destinations
google
maps
instagram
testing
support
multiple
accounts
android
device
Anyone who is even mildly interested about the Android OS knows CyanogenMod for developing and releasing custom ROMs for multiple handsets across numerous brands. The best part is that they often bring latest versions of the Android OS to smartphones which will never receive the same from their original manufacturers. This time around, Steve Kondik has announced the name of the models that will be compatible with the latest CyanogenMod 14.1 beta Night Build, based on Android 7.1 Nougat. Take a look at the list below.
LG Nexus 5X
LG G3
LG G4
Motorola Moto G 4G
Motorola Moto G2
Motorola Moto G 3rd Gen
Motorola Moto G4
Motorola Moto G4 Plus
Samsung Galaxy S5
Xiaomi Mi 3
Xiaomi Mi 4
OnePlus 3
ASUS ZenFone 2
Huawei Nexus 6P
If your device isn't listed, do not be disappointed as more models will be added to the list in the coming week. Before you download and install it though, keep in mind that it isn't a stable version and the ROM still is missing a few features (Themes for example). Many of the glitches will be patched and missing features will keep getting added in the coming updates.
Saikat Kar (tech-enthusiast)
Tags:
can
now
get
directions
multiple
destinations
google
maps
instagram
testing
support
multiple
accounts
android
device
android
nougat
7.1
based
cyanogenmod
14.1
announced
multiple
smartphones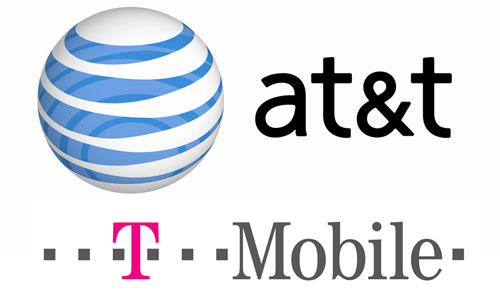 A lot of users on AT&T and T-Mobile are going to get a notification for updating their respective smartphones soon because both the networks have now released the October security update for multiple Samsung devices. According to the reports, the update is now live for the Galaxy Note 5, Galaxy S6, Galaxy S6 Edge, Galaxy S6 Edge+ and Galaxy S7 Active on AT&T. The same patch is coming in for the Galaxy Note 5 and Galaxy S6 Edge Plus on T-Mobile as well.
Firmware versions for the updates on their respective networks are as follows.
AT&T (All Updates Also Include the BlueBorne Patch)
Galaxy S6 - G920AUCS6EQJ1 (73MB)
Galaxy S6 Edge - G925AUCS6EQJ2 (62MB)
Galaxy S6 Edge+ - G928AUCS4EQJ1 (65MB)
Galaxy S7 Active - G891AUCS2BQJ4 (132 MB)
Galaxy Note 5 - N920AUCS4EQJ1 (67MB)
T-Mobile (All Update also Includes Fixes for the IMS Roaming and DIGITS bug)
Galaxy Note 5 - N920TUVU4EQJ3
Galaxy S6 Edge+ - G928TUVU4EQJ3
In case you are wondering why you have not received any notifications yet in spite of being on this list, that's probably because your phone belongs to one of the latter batches for the update. That basically means you will see the update any moment now, or it could take a few more days to reach your handset.
Head over to our firmware section to find all the latest available updates for your Samsung smartphones and tablets.
Saikat Kar (tech-enthusiast)
Tags:
can
now
get
directions
multiple
destinations
google
maps
instagram
testing
support
multiple
accounts
android
device
android
nougat
7.1
based
cyanogenmod
14.1
announced
multiple
smartphones
t-mobile
at&t
releases
october
security
patch
multiple
samsung
devices
© 2018 YouMobile Inc. All rights reserved