10 Best Crypto Apps in 2021
10 Best Crypto Apps in 2021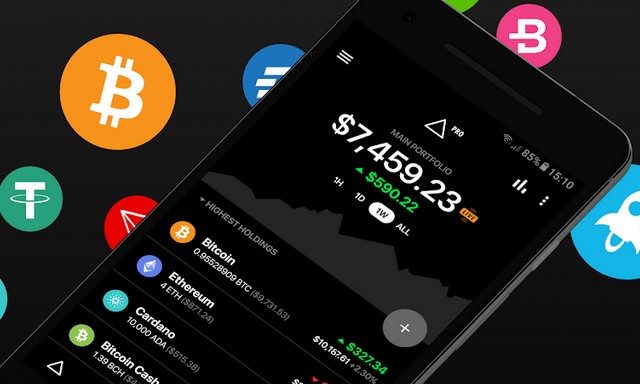 The cryptocurrency market has provided lucrative opportunities for traders to explore different types of coins, such as Bitcoin, Ethereum, Ripple (XRP), among others. While many exchanges offer their customers a website, cryptocurrency exchanges that offer an app are much more convenient for traders who wish to trade on the go.
What do crypto apps bring to the table
Launching a cryptocurrency mobile exchange app is an excellent first step for new and current exchanges alike - especially those that only offer website-based services. With new and experienced cryptocurrency investors on the rise, offering a mobile app is essential to capturing as much of the market as possible. Not only does this give your business access to an exclusive user base, but it also opens up doors for further partnerships and co-branding opportunities.
Cryptocurrency apps - what to look for when picking one
There are hundreds of cryptocurrency exchange apps, but not all of them are created equal. To help you choose the best exchange to suit your needs, we've listed several crucial factors for selecting the best app to suit your needs.
Real-time data
Cryptocurrency markets change daily. It's possible for a coin to double in value overnight, but also lose half of its worth within a twelve-hour period. In order to stay up to date on cryptocurrency, you need real-time data that reflects the current state of the market - data that can be used to make informed trades and investments.
Security
Picking a cryptocurrency exchange app is not an easy task. It needs to have high-level security, fast transaction speeds, and it should protect your investment in a way that you don't have to worry about it.
Ease of use
When selecting an exchange, look for one that's easy to use - especially on mobile. The whole point of using a cryptocurrency exchange is to be able to trade with ease and not have to hunt down individual buttons on a screen.
Top 10 best crypto apps in 2021
It's essential to know which apps make it easy for you to buy Bitcoin with debit card or credit one and other altcoins. Let's get started.
Coinbase
Coinbase gives you the ability to transfer money directly from your bank account into an online Bitcoin wallet. Launched in 2012, Coinbase has grown to support Bitcoin, Bitcoin Cash, Ethereum, and Litecoin among other cryptocurrencies. It's one of the easiest ways for people new to cryptocurrencies to buy Bitcoin or another currency.
Binance
Binance is another app that offers you opportunities to make money on the crypto exchange. Founded in 2017, Binance is a market dashboard platform that allows traders to place orders for digital currency on more than 50 different digital currencies. The firm also provides ICO listings, crypto news, market trends, and other pertinent data.
Crypto.com
Crypto.com has a unique proposition for crypto users: they offer up to 14.5% rewards on your crypto assets so that you can get the most out of your crypto portfolio. You can also borrow or lend crypto with Crypto.com or join over 10 million crypto holders to date by storing your crypto on the platform.
Delta
Delta is an all-in-one portfolio tracker that supports more than 7,000 kinds of digital currencies - and it helps you track their real-time value. With Delta, you can set up an unlimited number of portfolios for your different investments and strategies. Delta analyses your tokens' past and current performance and provides you with a complete overview of their values and variations over time.
Blockfolio
Blockfolio boasts many features that make it a unique cryptocurrency portfolio management tool. With a reported 6 million users, more than 500 exchanges, and support for over 10,000 cryptocurrencies - we don't doubt its claim that it's one of the most popular crypto trackers.
eToro
If you want to know how to buy Bitcoin but you're a newbie, eToro might be the place to go. The platform allows you to trade on the Bitcoin price with meager commission fees.
Webull
Webull's advanced trading tools and low costs have already impressed beginner and advanced traders alike. Its platform has a series of features that have been designed to help both groups achieve their goals - while making sure that they're protected. The best of all is you can trade with as little as $1.
Robinhood
Robinhood shook up the traditional investing world when it eliminated all trading fees for stock trades. Now, it is taking the same approach to the cryptocurrency universe with a brand-new exchange that allows users to buy and sell digital currencies with marginal fees. However, it only offers seven crypto coins at the moment - much less than established platforms.
Kraken
Kraken was founded in 2011, just two years after Bitcoin's creation. Since then, the crypto exchange has become one of the most established brands in the industry - with a strong emphasis on security and an abundance of coins and loan options.
Bisq
While we cannot put it in the same category as Coinbase or Kraken, Bisq has one key advantage. One of the key advantages is that it is not a centralized exchange. It is an excellent option for people who live in countries with oppressive regimes, as the app doesn't have a KYC policy.
© 2020 YouMobile Inc. All rights reserved