5 Fantastic Mobile Sports Games
5 Fantastic Mobile Sports Games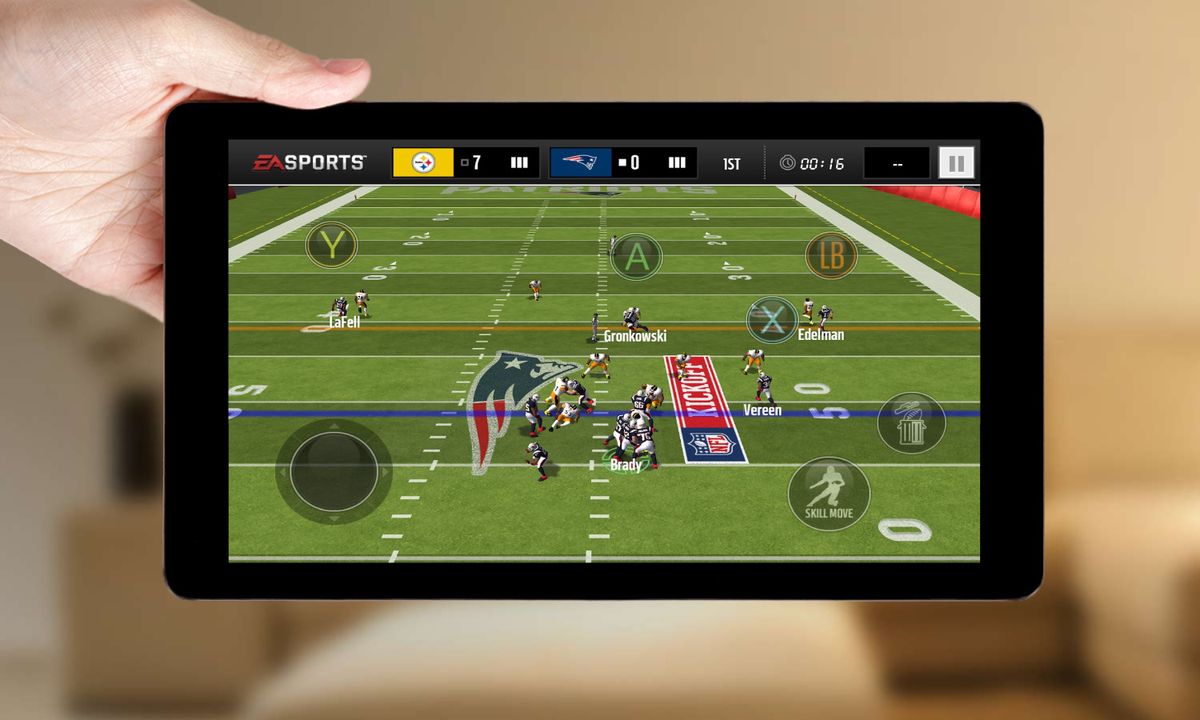 Mobile gaming is huge these days, with giant names offering quality graphics and gameplay at the tip of your fingers. There are games out there to suit anyone's taste, including sports fans. You can kill time managing football teams, riding dirt bikes, playing golf, trying your hand at Mario Kart Racing, and much more. For those of you looking for the perfect sports game to pass the time, look no further as we discuss 5 top-tier mobile sports games.
FM20 Mobile
For fans of the notorious game masters Sega, FM20 Mobile lets you take control of your football team. The game is available on both Android and Apple. Although it doesn't offer features as extensive as the console edition, this mobile football manager game is one of the most well-researched management games on the market.
NBA 2K20
This basketball entry stands up well against its console counterparts in terms of graphics and gameplay. Further, you don't have to sacrifice quality gameplay to make microtransactions, which is fantastic in today's mobile gaming world. You can play this game on the go, with your friends, and even connect a Bluetooth controller.
Kick Hero
For fans of classic side-scrolling brawlers and sports, Kick Hero is perfect for you. The aim is to tap the screen when the ball reaches the circle to launch the ball at your enemies. There is a cool 8-bit music track to keep you going, special abilities, and wonderful artistic style. There are ads in the game, but you can remove them for a small fee of $1.99. Throughout the game, you earn coins that can be used to unlock additional items. Upon removing the ads, you get two free DLC characters.
MLB Innings 20
This edition to the MLB franchise only improves the already quality graphics. You can experience over 1700 players rendered perfectly and play in all 30 MLB arenas. Gameplay is entirely up to you and offers offense, defense, world-ranked matches, or league modes. Unfortunately, this game includes microtransactions, which go as high as $99.99. Buying the packs will upgrade your players, gear, and offer higher-tiered players.
eFootball PES 2020
The game giants Konami are back with a 2020 addition of their hallmark PES football game. This edition ups the dribble mechanics, excellent online gameplay, and an introduction to the Inspire System that allows you to influence your teammate's play. The new features are all part of the developers' push to move eFootball PES into the realm of esports. Again, there are microtransactions in the game that are expected of mobile games.
When you are out and about, there are plenty of mobile sports games out there to pass the time. Mobile games have come a long way and oftentimes provide graphics that stand up to the test of the console. There are in-app purchases with the majority of mobile games, but if you are patient enough to wait for item and life refills, you can play most games for free.
© 2020 YouMobile Inc. All rights reserved