5 Habits That Stop You from Writing Perfect Essays
5 Habits That Stop You from Writing Perfect Essays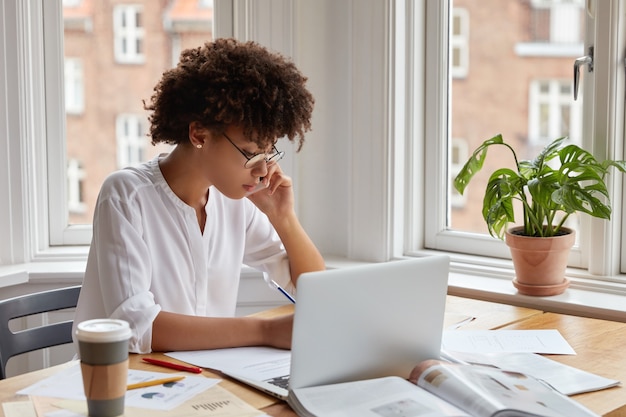 There are instances when you put in significant time and effort into your essay, only to receive a disappointing grade. It takes away your confidence and demotivates you from even attempting the next assignment.
As unfortunate as it is, you could try and use it as an opportunity to hone your essay writing skills. Where did you go wrong in the last paper? What could you have avoided? And how can you make sure that your argument is compelling?
We asked the top essay writer at https://essayhub.com/ for the most common mistakes you should avoid in an academic paper. Here are some of the best tips!
1. Writing Obscure Thesis Statements
A thesis statement is not only applicable to research papers. It is relevant to the context of essays to establish the objective of the piece, your perspective on the topic. The thesis statement is what sets the reader for the rest of your body. For instance, consider this thesis statement.
The positive effect of the internet on education.
Though it appears that the statement is precise, it is not. It doesn't reveal why the internet has a positive impact or why the author feels so. Instead, here is a better phrasing of the same statement.
The internet improves education by giving access to the latest resources, technologies, connecting people across the world, and serving as a place to exchange ideas.
In the latter version, you answer why you are making this argument that education benefits from the internet. In the introduction, when you discuss the thesis, you also have to offer a glimpse of the evidence to back it up.
2. Not Offering Sufficient Evidence
The topic you choose plays a significant role here. Sometimes, it's easier to find proof to support your claim. At other times, you find yourself more focused on your opinion and not on factual evidence.
To avoid this, you should try to find evidence before you finalize your thesis statement. In other words, you should be confident that you can support your argument before you compose the essay. Often, students do not invest enough time looking at evaluating their resources before committing to a topic. Without evidence, your paper will not have any ground to stand on.
3. Lack of Originality
Essay writing is a repetitive process that requires you to scour through similar resources. Many a time, this leads to a mundane work that sounds like a mere paraphrasing of all your accumulated sources. Bear in mind that your professor evaluates hundreds of essays and is looking for something refreshing.
One way to address this is by strengthening your analysis. When you do a literature review, make sure to do a critical study of the evidence. Do not merely present what you collect, but offer valid interpretations as well.
When you discuss your analysis, start by evaluating your weak points, too. You need to present the limitations of the problem yourself, so it doesn't bog down your essay later. Proceed to emphasize the positive points to your argument, making your research stronger. As they say, keep the best for the last.
4. Lack of Brevity and Consistency
Say more with fewer words while making sure that you convey the message across. Or to stress this point, make your essay clear and concise.
In the flow of writing, the sentences might be lengthy and difficult to follow. There is also the misbelief that academic writing has to be complex. However, your goal is to ensure that the reader understands your point. Avoid long sentences if possible, and replace them with words that articulate the idea better. Writing with brevity requires practice, but it is a skill that improves with practice.
5. Not Spending Enough Time on Editing
Every blog on the topic of essay writing underlines the significance of editing your writing. And students, indeed, spend time on revising, however, not sufficient time. Editing goes beyond eliminating the obvious errors in spelling, grammar, and punctuation.
Here are a few points you need to consider at this stage:
Does your essay have a clear introduction, a body, and a specific conclusion?
Does your opening prepare the reader for the rest?
Is there a logical sequence to the different stages?
Does each paragraph state its case clearly, with supporting arguments?
Have you referenced all the ideas and information?
Are the citations correctly formatted?
Is there redundancy or repetition?
As you see, there are quite a lot of points that need to be verified during editing. Prepare an editing checklist so you do not neglect any crucial detail. Any of these could require considerable time for you to revise them and make the necessary adjustments. If you keep editing to the last minute, you might not have enough time to check your paper meticulously.
Though it might sound exhaustive, if you focus on these five stages, you are sure to improve your essay writing skills over time. Give each phase of your writing process equal importance. You need to collect evidence, write the first draft, revise, edit, and then submit.
In case you are still not happy with the final product, do not hesitate to reach out to your professor for their feedback. They would be able to point out any scope for improvement that you might have missed.
© 2020 YouMobile Inc. All rights reserved