5 Influential Mobile Games
5 Influential Mobile Games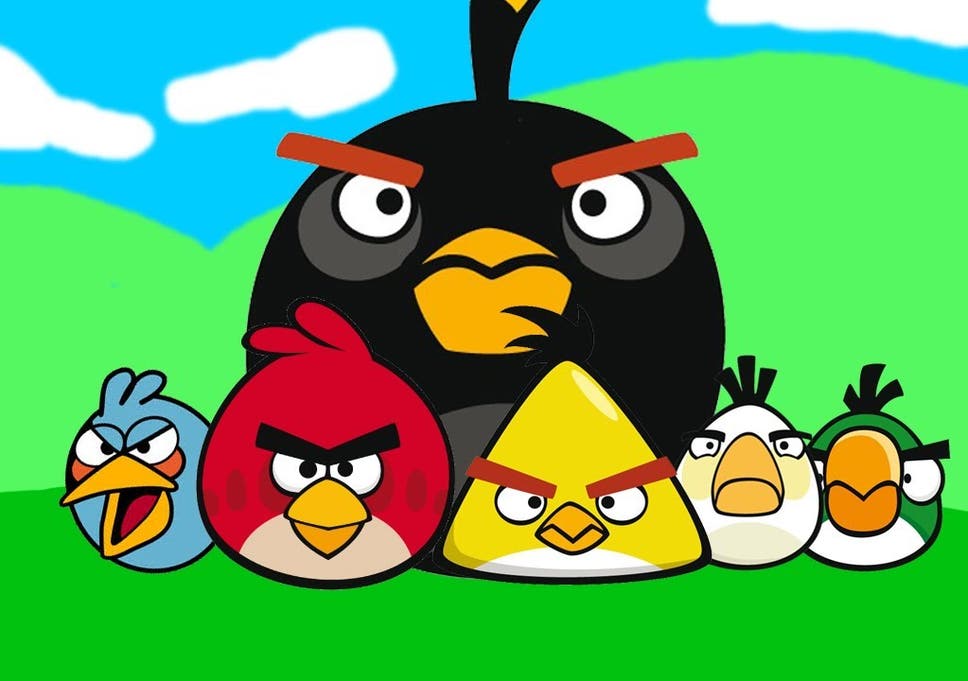 Smartphones have opened up a world of possibility for us and none more so than in gaming. The mobile gaming market is massive, with more people than ever playing games on their mobile devices.
Apps such as Candy Crush Saga and The Simpsons: Tapped Out have given the mobile app industry a bit of a bad name amongst gaming aficionados/snobs. However, games of that ilk could soon be a thing of the past with tech giants Google announcing their eagerly anticipated streaming platform 'Stadia' in March 2019.
The new subscription based platform has already been dubbed 'The Netflix of gaming' and promises to bring AAA gaming titles to a host of enabled platforms including smartphones and tablets.
Before Google Stadia drops and completely rocks the world of mobile gaming apps we thought we'd take a look back at 5 of the most influential and awesome gaming apps of yesteryear.
Candy Crush Saga
Released: 2012
By: King
Such was the early success of Candy Crush that at one point in 2013 the game's 93 million registered users were combining to log in to the game 1 billion times a day. Even if you hate Candy Crush you have to admit that they are pretty impressive figures.
The game itself was fairly simple, a Tetris style game where players had to 'pop' candy in order to progress to the next level. There was nothing special about the premise of the game, but what was special was the way that the game made money.
It was free to download but players would regularly be prompted to spend relatively low amounts of money to progress to further levels. Candy Crush became the most iconic game in the 'freemium' market and laid the foundations for future free games like Fortnite.
What was even more revolutionary about Candy Crush was its incorporation of social media site Facebook. The game's advertising relied on free word of mouth style recommendations that were facilitated through Facebook.
By doing this Candy Crush opened up the gaming market to an older demographic of player, reaching people that would never previously have categorised themselves as games. It could be convincingly argued that Candy Crush is one of, if not the most influential game of the past 30 years.
(Undoubtedly primitive yet strangely mesmerising.)
Wink Bingo
Released: 2014
By: 888 Holdings
You might be surprised to see an online bingo app in the list of most influential mobile gaming apps but you shouldn't be. It's all part of the successful rebrand of gambling that has seen it become reclassified as 'gaming'.
That switch has been made possible because of the internet and pioneering online gambling firms like 888 Holdings. As one of the first companies to get involved with internet gambling, 888 have a strong history of producing games and software that their customers will enjoy.
Shortly after the success of games like Candy Crush, 888 released the Wink Bingo mobile app which was aimed at the same demographic of players. It was enormously successful and helped to redefine gambling as gaming.
Now the mobile market is awash with virtual casinos, live streaming casino and all other manner of gambling apps. Much of that is thanks to the early work of 888 and Wink Bingo.
Angry Birds
Released: 2009
By: Rovio Entertainment
With just a few months until the official launch of Google Stadia it's hard to imagine a time when people were falling over themselves to fling cartoon birds at green pigs. Yet that was the reality in 2009 when Angry Birds took the world by storm.
Angry Birds was one of the first well-executed mobile games that wouldn't have looked out of place on a console platform. The graphics were for example immeasurably better than anything released on the Wii.
In the past decade there have been 23 releases or spin-offs in the Angry Birds franchise as well as a feature length film and a TV series. It has been downloaded more than 3 billion times and is one of the most popular mobile games ever produced.
For the mobile market in general it was a hugely influential release, highlighting what could be achieved with the right level of execution. Angry Birds also whet the public's appetite for quality mobile app games contributing to the current state of play in the modern market.
Doodle Jump
Released: 2009
By: Lima Sky
At the same time that Angry Birds was released another, much lower budget game was being downloaded by masses of smartphone owners. In essence Doodle Jump was a higher quality, modern derivation of the old Nokia favourite Snake.
The premise and objective were different but the gameplay was almost identical with players repeatedly battling themselves to beat their high score. The game was distinctly low-budget and the graphics were nothing to write home about but Doodle Jump's legacy on the industry was huge.
It inspired a new wave of budding app developers and helped to create the explosion of mobile games in the coming years.
Fortnite Battle Royale
Released: 2017
By: Epic Games
Fortnite developers Epic Games were amongst the first to take the idea of 'freemium' games to mainstream console devices. Xbox and PlayStation were the platforms where Fortnite gained the most acclaim and popularity, but it was also a major success on mobile.
Players downloaded the game in their millions with industry trends showing that players had no qualms about which platform they played the game on. The success of Fortnite across a range of different platforms perhaps confirmed Google's belief that their Stadia streaming service would be a success.
In years to come gamers will enjoy the universality of Fortnite across a humongous library of AAA games. 2017 will be looked back on as the year that the gaming universe changed forever and we believe it will certainly be for the better!
(Fortnite has been adapted brilliantly for a range of platforms including mobile devices.)
© 2018 YouMobile Inc. All rights reserved