Android 4.0 Ice Cream Sandwich Review, What New Features you will get ? [Videos]
Android 4.0 Ice Cream Sandwich Review, What New Features you will get ? [Videos]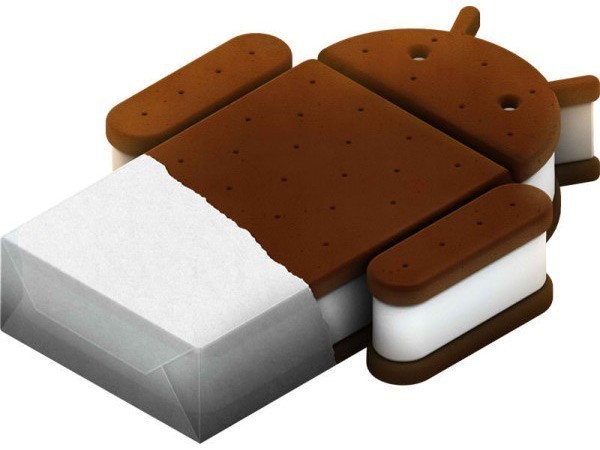 Android 4.0 Ice Cream Sandwich Font
Among the first new features championed by Google at the Hong Kong media event was a brand new typeface for Android in the shape of the easy-to-read "Roboto." Android 4.0 Ice Cream Sandwich System Bar and Action Bar.

At the launch event, Google showcased a host of virtual buttons that appear at the bottom of the screen in some apps and allow users access to areas of the device like phone and contacts.

These are located in the System Bar present in all apps and enables you to navigate instantly to Back, Home, and Recent Apps. Virtual buttons are present across all apps, but can be dimmed by applications for full-screen viewing.

You can also access the contextual options for each app in the Action Bar at the top of the screen.

Android 4.0 Ice Cream Sandwich voice control
Android 4.0 introduces new voice input engine, You can dictate the text you want, for as long as you want. After dictating, you can tap the underlined words to replace them from a list of suggestions.

Android 4.0 Ice Cream Sandwich multitasking
Multi-tasking has also been given a boost and with ICS it's easier to see which apps you've been using recently. If you decide you're done with using one, you can easily flick it away to close.

Google says it has made multitasking "even easier and more visual" on Android 4.0. The Recent Apps button lets users jump instantly from one task to another using the list in the System Bar. The list pops up to show thumbnail images of apps used recently tapping a thumbnail switches to the app.

Android 4.0 Ice Cream Face Unlock
Perhaps the most 'Star Trek' of all the new Android 4.0 features is a new piece of functionality called Face Unlock which, as the name suggests, unlocks your handset based on facial recognition tech.
You can also do more without unlocking. As in iOS 5 you can jump straight to the camera. You can also pull down the notifications window.

Android 4.0 Ice Cream Sandwich Home Screen folders
Like iOS before it, Android is now getting home screen folders too. You can group apps or shortcuts together and, as with iOS, you can do this just by dragging icons on top of one another.From the All Apps launcher, you can now drag an app to get information about it or uninstall it should you wish.
Android 4.0 Ice Cream Sandwich notifications
Notifications have also been improved. On larger devices - tablets - the updates appear in the System Bar, while on phones the notifications roll down from the top of the screen as before.
Android 4.0 Ice Cream Sandwich favorites tray
On phones and other "smaller screen devices", there is now a customisable favorites tray. You can put anything you want here apps, folders, shortcuts - whatever you want check out this screen:
Android 4.0 Ice Cream Sandwich widgets
As in Honeycomb, you can now resize widgets on phones too. As in that OS, the widgets in 4.0 are designed to be far more interactive, enabling you to flick through appointments, play music and more.
Android 4.0 Ice Cream Sandwich data
Android 4.0 includes new graphical displays so you can see how much data you're using and how much you have used over Wi-Fi or cellular. You can also see the amount of data used by each running application.

Warning levels can also be specified, as well as determining how much background data apps can use.

Android 4.0 Ice Cream Sandwich camera
Android 4.0 Ice Cream Sandwich also brings some much-needed improvements to Google camera UI, which the company says it has been working on with Samsung.

ICS devices, and the newly announced Samsung Galaxy Nexus in particular, will have 1080p video, zero shutter lag, a new picture-stitching panorama mode, easier sharing and Instagram-esque filters.

In the panorama mode, you can start taking the picture and then move the camera. The phone assembles the full range of continuous imagery into a single panoramic photo.
"When taking pictures, continuous focus, zero shutter lag exposure, and decreased shot-to-shot speed help capture clear, precise images," says Google. "Stabilized image zoom lets users compose photos and video in the way they want, including while video is recording. For new flexibility and convenience while shooting video, users can now take snapshots at full video resolution just by tapping the screen as video continues to record."

Android 4.0 Ice Cream Sandwich Apps & Beam
The People app does what many manufacturers have been doing on Android for ages bringing together various social networking feeds into one place, This offers richer profile information, including a large profile picture, phone numbers, addresses and accounts, status updates, and a new button for connecting on integrated social networks.

The Calendar app has also been updated to bring together different calendars, while the email app can now autocomplete responses and is able to store oft-used replies.

The web browser is also improved especially in terms of speed and now allows up to 16 windows. You can now sync it with Google Chrome and the browser supports offline browsing it can save versions of web pages you choose.
There is also a new NFC-based app called Android Beam, which allows two phones to exchange a wealth of information, just by holding them together.
© 2020 YouMobile Inc. All rights reserved