Android 4.2.1 for Samsung Galaxy S3 Leaked
Android 4.2.1 for Samsung Galaxy S3 Leaked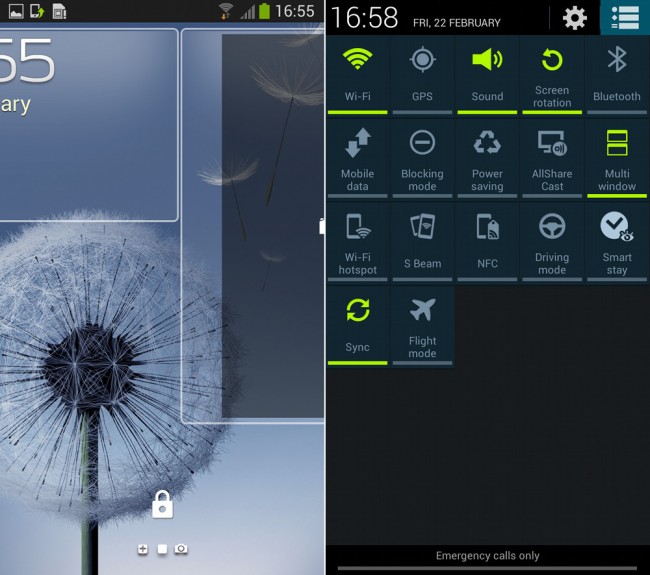 The Galaxy S3's Android 4.2 in the new Jelly Bean version was leaked as SamMobile showing us new features and capabilities. Looking at the UI, it is still characteristically TouchWiz but it does come with better features.

The S3 is now capable of locking screen widgets the same way that the stock Android can. Also, two-way swiping adds an extra functionality because a swipe going to the left will directly take you to the camera. Swiping to right will take you to the menu widgets.

Other new features include additional toggles and more useful options for the notifications. This new version is also said to be voice-control capable.

For those who want to flash the Galaxy s III, make sure that you have the right version of the Galaxy S3 before doing so and back up your phone for extra security or you risk losing all your data or possibly even bricking your phone.
Imges credit: droid-life
Link: SamMobile Firmware
© 2020 YouMobile Inc. All rights reserved