Fujitsu revealed a quad-core Tegra 3 Android ICS device with 13.1MP camera
Fujitsu revealed a quad-core Tegra 3 Android ICS device with 13.1MP camera
Fujitsu did not have much to display at the CES 2012. They had only ONE really special device to show, a quad-core Android smartphone running on the latest Ice Cream Sandwich 4.0.3 (photo above).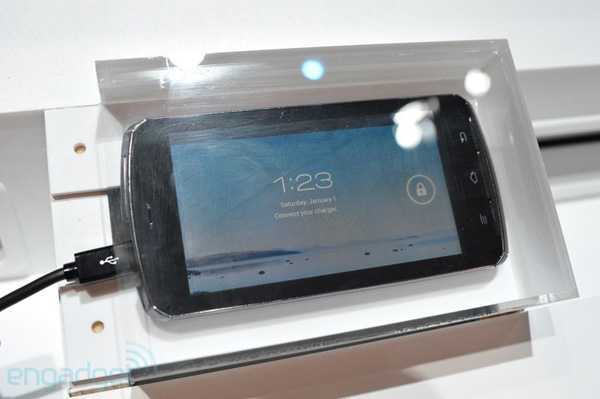 The phone currently is just a prototype and the specifications could change before it is announced officially at the MWC this year but it seems mighty impressive as it is. For starters it will run on the quad-core Nvidia Tegra 3 processor, which will take care of all your gaming needs.

This prototype device had a 4.6-inch 720p HD display and a 13.1 MP camera capable of ISO 25,600 sensitivity. The phone will launch duting this year with Ice Cream Sandwich 4.0.3 out of the box.
© 2020 YouMobile Inc. All rights reserved