Samsung Galaxy S to get Gingerbread 2.3.4 Official Upgrade in Q3, 2011
Samsung Galaxy S to get Gingerbread 2.3.4 Official Upgrade in Q3, 2011
Most of Samsung Galaxy S Users around the World has got the Gingerbread 2.3.3 Update, but Samsung Will not Stop as this point. Samsung currently Testing the Gingerbread 2.3.4 Update ROM for the Galaxy S i-9000 as you can see on the photo below.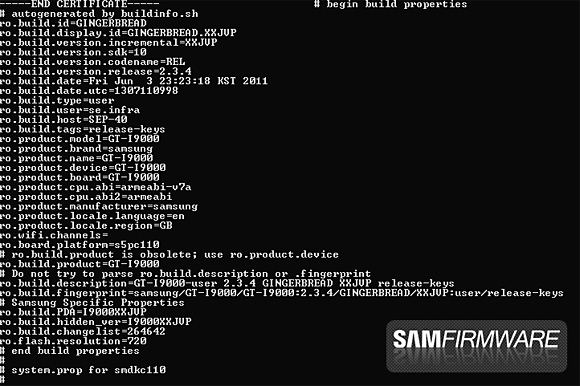 Its rather unclear when the new firmware will be officially released by Samsung. This ROM build (on the picture) dates back to 3,June and it contains:
Support for the Google Voice and Video Chat Integration

New GoogleTalk version

Support for Video Calling over UMTS Network

Performance Improvements & Hot-fixes
According to Samsung Europe, The Galaxy S i-9000 Gingerbread Update will Start Rolling-out on Q3,2011 for European countries first without any Exact date for international release which also will be During this year.


About the Gingerbread 2.3.4
The latest Gingerbread update, Android 2.3.4 as a treat for fans of Google Voice. Users can now use the Voice Chat app to make video calls. And not only to Android devices but also to Google Talk users on PC and Mac. And unlike Facetime, the app can use 3G and 4G networks rather than just Wi-Fi.
To make a call, users just go to the Google Talk app and press the video chat icon next to a contact name. In addition to making video calls, users can also send text messages that are incorporated into the video screen. Users can also continue the call, audio only, while using another application.
[VIA SAMFIRMWARE]
© 2020 YouMobile Inc. All rights reserved