Samsung Galaxy S5 likely to feature swipe fingerprint sensor
Samsung Galaxy S5 likely to feature swipe fingerprint sensor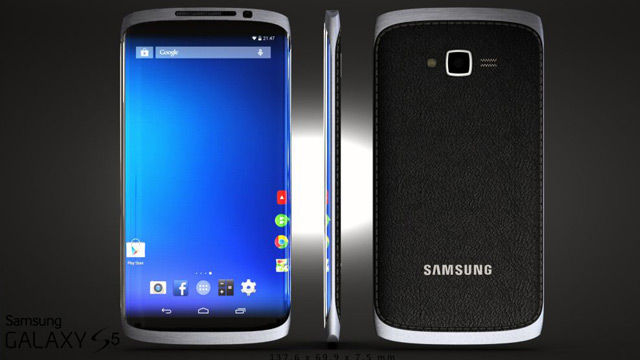 According to news by the Korean media, the Samsung Galaxy S5 will come with a swipe fingerprint sensor, and this new sensor has apparently been developed in house by Samsung. Unlike Apple's Touch ID scanner, this won't be a touch-and-hold affair but rather a swipe recognition system - which sounds similar to the LG G2 unlock button, but with recognition.
One of the challenges that Apple faced with their iPhone 5S, was supply of the handset when it launched due to the fingerprint sensor, this is something that Samsung could avoid, as they will apparently manufacture the sensor themselves.
The Galaxy S5 is rumored to come with a 5.25 inch display that will have a QHD resolution of 2560 x 1440 pixels, and it looks like Samsung will launch the handset with different processors in different regions.
The Galaxy S5 is also said to come with a 16 megapixel camera, this will apparently be Samsung's ISOCELL camera, and the device will also feature a front facing 3.2 megapixel camera.
Expect to see Samsung unveil the Galaxy S5 on 24 February in Barcelona.
© 2018 YouMobile Inc. All rights reserved