Samsung devices will pack Samsung made CPUs, 560ppi displays in the future
Samsung devices will pack Samsung made CPUs, 560ppi displays in the future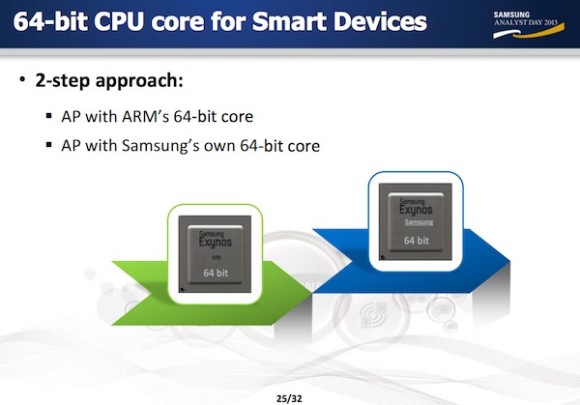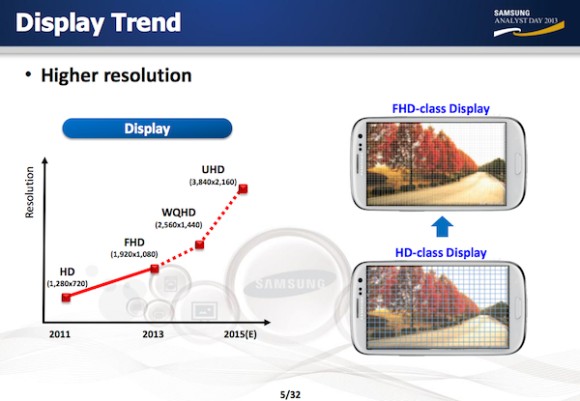 Samsung's mobile products will feature house-made CPU core and shows with 560ppi soon. This shows up throughout presentation business conference call, in which the company's executive team spoke by what is coming up next.
The move of CPU core production internally is a particularly significant change for Samsung, as presently, their chipsets feature CPU cores licensed from ARM. It will likely be accomplished in 2-steps - Samsung will first develop 64-bit cores according to ARM designs after which proceed to its very own.
Mobile shows were another hot subject of conversation throughout the analyst event. The coming year, Samsung will out RGB AMOLED shows having a pixel density of 560ppi. Combined with specific WQHD resolution (2,560 x 1,440 pixels), these pixel density points in a display having a 5.25" diagonal coming our way (quite sufficient for any Samsung Universe S5 we'd say).
In addition, Samsung will out mobile products with 4K shows in 2015. Having a resolution of three,840 x 2,160 pixels, individuals screens will represent an enormous leap in comparison towards the 1080p models that are popular today.
Source: Samsung Analyst Day
© 2020 YouMobile Inc. All rights reserved