The Greatest Android Devices for Online Mobile Gaming
The Greatest Android Devices for Online Mobile Gaming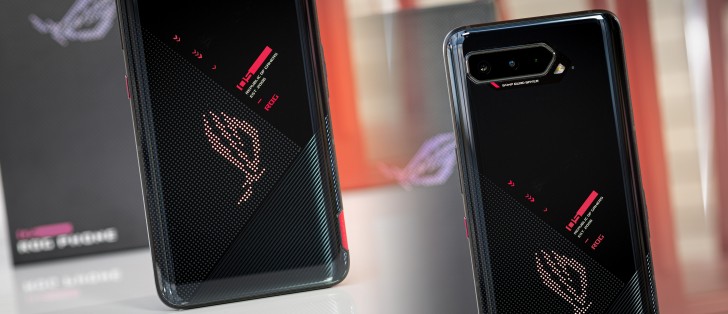 The latest Android technology is perfect for those of us who enjoy playing online games on mobiles devices. Samsung smartphones are the kings of the mobile gaming world, so if you are searching for a great device to purchase, then the Samsung range of mobile's is where you should begin.
This handy guide will give you the lowdown on which Samsung phone you should pick depending on what type of game you want to play.
Galaxy Z Fold 3 5G
Released in 2022, the brand new Galaxy Z Fold 3 is a state of the art Samsung smartphone which offers a unique and original fold out screen, perfect for mobile gaming. You can use the Galaxy Z Fold 3 like a normal phone, and as soon as you want to start gaming, you can fold the screen out so that you get a wide 6.2 inch screen, which will stand up on its own too. The Galaxy Z Fold 3 has been described as a mini PC thanks to its unique screen and powerful technology. You will also get a touch pen.
From a mobile gaming perspective, we can tell you that the Galaxy Z Fold 3 has a 120Hz on both the cover screen and the main screen. The 5nm processor ensures the speed of the game stays consistent throughout. You can also stream the Twitch app on the phone which is highly recommended. The 5G ensures that internet streaming is as good as it can be.
Available in colours:

Phantom Black
Phantom Green
Phantom Silver
Galaxy S20 FE 5G
A cheaper option is the Galaxy S20 FE. This model is also brilliant for mobile gaming, although the screen obviously does not fold out. You get a super smooth 120Hz so all the actions of your favourite games are clear and responsive. The 4500mAh battery will easily last 24 hours of usage even whilst playing games, so you can game-on-the-go with ease. Mixed with the S20 chipset which guarantees fast data speeds, users can play all of the latest games on the Galaxy S20 FE, from the latest online mobile slots in 2022 to pretty much any popular mobile game on the Google Play store.
Team up the Galaxy S20 FE with some Samsung earbuds and you will get a unique gaming experience which similar smartphone devices from other companies will not be able to compete with.
Available in colours:

Cloud Lavender
Cloud Navy
Cloud Mint
Galaxy Note 10+
With 256GB available, the Galaxy Note 10+ is the best reviewed Samsung device at Samsung.com. Currently one of the cheapest Samsung devices on the market due to its age, the galaxy note 10+ is nonetheless an incredibly powerful device which is another great choice for online mobile gamers.
Available in colours:

Aura Glow
Aura Black
Aura White
Galaxy A73 5G
We recommend gamers to choose a device which offers a high refresh rate, ideally 120Hz or above. The refresh rate ensures that mobile games look great and run smoothly on the device. If you are wanting to run a high frame rate mobile game, then 120Hz is vital.
Of course, many mobile games do not require such high frame rates. For example, casino games will run on smartphones with as low as 30Hz. On the other hand, if you are wanting to play FIFA or CoD on your phone, a high frame rate is important. The Galaxy A73 offers an affordable but powerful phone especially for lovers of mobile games.
Available in colours:

Awesome Mint
Awesome Grey
Awesome White
Galaxy A71
A 6.7inch display with Super AMOLED Plus colour technology offers a lot to any gamer. The best part of the Galaxy A71 is certainly its screen. Furthermore, if a smartphone's aesthetics are important to you, you will love the different patterned screen designs available.You will also get storage up to 512GB - perfect for almost unlimited downloadable apps.
You will also have the option of putting the phone on 'game Booster' mode. According to the developers "Frame Booster gives graphics smooth, life-like motion. And play at your best as Game Booster learns your usage patterns to optimise battery, temperature and memory." The display and CPU performance here is extremely good and better than all of its competitors in the market.
Available in colours:

Prism Crush Blue
Prism Crush Black
Prism Crush Silver
Mobile Gaming in 2022 with Android Smartphone's
Although there are many different smartphone's on the market from a variety of different producers, we strongly believe here at YouMobile that Androids and Samsung devices in particular, are the best. We hope that our list will help you to decide which phone to use. Please don't forget, new smartphone's are released yearly, but this does not mean that you have to buy a new one every year. Often, a smartphone will easily be able to run whatever you need for at least three years after it was first released.
© 2023 YouMobile Inc. All rights reserved