The tech behind mobile casinos
The tech behind mobile casinos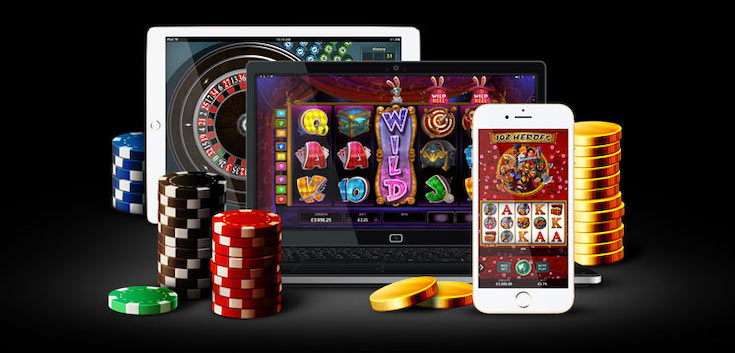 Thanks to the evolution of mobile technology, todays smartphone users are spoilt for choice when it comes to choosing a gaming app. Playing casino games without actually visiting a land-based casino is now easier and more enjoyable than ever before. Players are able to play all their favourite games, including roulette, slots and blackjack in online casinos, no matter the time or place, allowing consumers unprecedented convenience and versatility.
This transformation in fortunes dates back to 2008 when everything changed for mobile casinos and the App store opened, followed by Google Play in 2009. Mobile gaming as we know it was transformed forever as game developers began to sell their games directly to consumers.
With the online Gambling market projected to grow from $74 billion in 2021 to $158 billion in 2028, including an 11% growth in 2021 alone, we look at the technological advances that are driving this explosion in popularity.
Security
Without security and trust, consumers will not part with their money. There are several ways online casinos use security to protect their players and make sure their personal information and payment details are secure.
Encryption software -This ensures that other people cannot read or view details of customers financial transactions.
End-to-end encryption - A step up from basic encryption software, this is similar to the end-to-end encryption used by popular messaging apps, this guarantees absolute protection of players personal details and financial information.
ID verification software - When signing up for a casino account, many providers require ID verification in the form of a passport or driver's license. Software can scan the documents and confirm identities almost instantly.
Two-step verification - This is used during the log in process to ensure customer account safety. It involves sending a unique code to the account holders' mobile device to confirm their identity.
TLS - TLS is a data encryption protocol used by major banks, allowing people to safely spend money online.
Online Payment Services
Many online casinos offer customers multiple ways of paying, with payment service providers such as PayPal, Neteller and Skrill, plus credit and debit cards all commonly accepted. The popularity of cryptocurrencies like Bitcoin and Ethereum, which offer anonymity and ease of online transactions, are also growing in popularity as the technology evolves. They allow faster and safer deposits and withdrawals than conventional bank or money transfers.
The addition of e-wallets to casino sites provides options for cash transfers even if you don't have an account with the payment network itself. E-wallets can be connected to your bank account or loaded with a credit card. The use of Secure Socket Layer technology (SSL) provides a safe and secure transaction.
Smartphones
Advances in technology have allowed smartphones to become cheaper and therefore more widespread. But it's not just smartphone accessibility and ease of gaming that have powered online casino growth. Improved tech allows gaming companies to improve their offering and make the most of new innovations, ensuring customers enjoy a rich and exciting gaming experience.
Gesture controls, High-Definition displays and superior graphics have all played a part in creating a wider variety of games that offer a level of sophistication not seen in land-based casinos.
5G
The introduction of the fifth generation of wireless technology (5G) brings wider channels and therefore increased speed, improved responsiveness through lower latency and more bandwidth, allowing many more devices to simultaneously connect than was previously possible.
Higher bandwidth and lower response times also means that cloud computing becomes viable. This allows developers to handle more difficult processing and rendering duties remotely, and stream a higher quality end result to gamers. It also reduces the requirement for people to own expensive top end smartphones, bringing the latest high-quality games to players on any smartphone connected to a 5G network.
Artificial Intelligence (AI)
AI enables game makers to create high-quality games that produce a realistic gaming experience and increase player's enjoyment. By learning player behaviours AI is able to provide new and exciting games individually tailored to every player, giving a highly personalised offering every time they click on the app.
A wide variety of games, bonuses, promotions and other select offers can also be created for each player, creating a welcoming, exciting environment every time they visit.
Software
HTML5 (used to stream videos and games in a web browser) is one of the key technological advancements that have made it easier for developers to produce games that utilise the power of a smartphone. Customisation of online games through HTML 5, means games are configured to run smoothly on mobile devices, enhancing gamers enjoyment and experience.
Virtual Reality (VR)
There have been enormous advances in VR software and hardware in recent years but it is still a tech limited to high-end smartphones. Online players are placed on a virtual casino floor by using a VR headset, enabling them to explore the casino and interact with dealers and other online players in real-time. This life like experience provides gamers with an incredibly realistic trip to the casino, but thanks to AI, one that is tailored specifically to them the moment they walk through the door.
Mobile casino gaming is booming and competition amongst providers is fierce as they seek a share of the market. Companies are looking to enhance their competitive advantage by utilising the very latest technology in order to attract and retain customers.
As the tech behind mobile casinos continues to rapidly evolve, smartphone users can expect to enjoy even greater choice and a gaming experience far superior than any land-based casino could ever offer.
© 2020 YouMobile Inc. All rights reserved