Top 4 Android Games of October 2018
Top 4 Android Games of October 2018
We have come to a point in mobile gaming where even the most popular titles such as PUBG and Fortnite are now available for smartphones. While many would argue that smartphone gaming is still just for casual gamers, the truth is that most of the people in the whole world play games on their smartphones and that's precisely why the games and the hardware on the platform is improving so fast these days. The month of October was a good month for Android gamers as a decent number of good titles were launched and here are four of the best ones from the last month.
NBA 2K19 by 2K Games
The yearly release from 2K Games is a good one this year and whether you are a newcomer or a returning player, you will enjoy the improved graphics and gameplay mechanics quite a lot. Unfortunately, the game has a $7.99 price of admission, as well as in-app purchases at the moment, which makes it hard to recommend.
Reigns: Game of Thrones
If you have played any of the two Reigns games before Game of Thrones, you will know exactly what to expect from the title. The lore from Game of Thrones is put into full effect in the game where the main gameplay concerns making right choices by either swiping right or left. It gets progressively more interesting as the scenarios keep changing and the plot thickens. It doesn't have any in-app purchases, but there is the one-time price of admission ($3.99).
Monster Hunter Stories
This game is like a dream come true for those of us that like Pokémon fights and the extremely successful Monster Hunter series. While the game plays like a Monster Hunter RPG should, the online battles are delightfully similar to Pokémon battles and that's a good thing! Whether you are a fan or not, do try out the game because it's available for free, but there's a $19.99 asking price to be paid if you want to continue playing it.
Harvest Moon: Light of Hope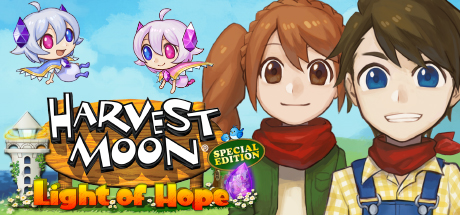 Whenever I see the name Harvest Moon, it instantly makes me nostalgic. While consoles and the PC already has Stardew Valley to take care of any isometric farming/life sim demands that may come from their respective players, it wasn't until Harvest Moon: Light of Hope was ported to Android last month, that we had the option to play this super popular classic farming game on a smartphone.
That's it for the best Android games from last month that you can download via the Play Store, but if you would rather try your luck at some brand new casino games, download the Casino Vegas app on your Android smartphone or tablet to get started. The app provides access to pretty much anything and everything related to online casinos. Do check out the BoVegas page to know how you can install the application on your phone since the Google Play Store doesn't allow any gambling apps unfortunately.
© 2020 YouMobile Inc. All rights reserved