Verizon Samsung Galaxy S3 Receiving Update to VRBMB1, Improves Keyboard and Bluetooth
Verizon Samsung Galaxy S3 Receiving Update to VRBMB1, Improves Keyboard and Bluetooth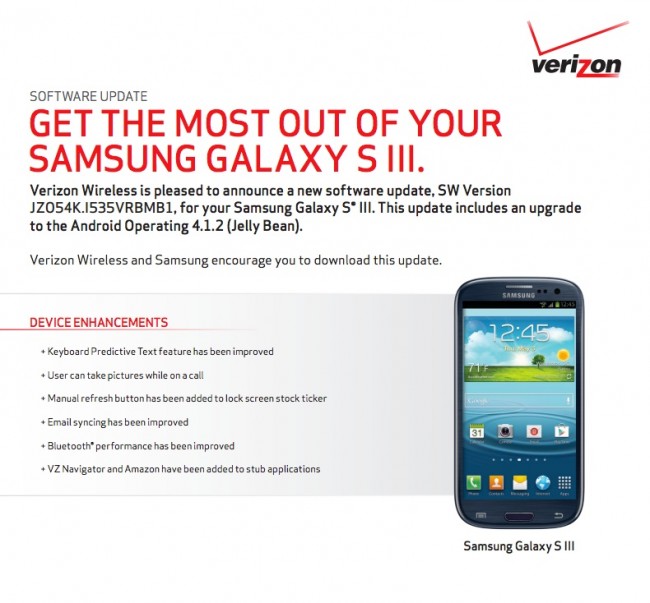 The Verizon Samsung Galaxy S3 is receiving its update to software version VRBMB1, a day after the change log for the latest build was posted online. The update improves predictive text in the keyboard, allows users to take pictures while on calls, syncs emails better, and enhances Bluetooth. That's pretty much it, well, other than some added bloatware.
It's not Android 4.2 The update is 150.3MB in size.
The International version of the handset is set to get Android 4.2.1 Jelly Bean after the launch of the Galaxy S4, but it looks like this sort of situation will be improved with the next Galaxy as benchmark tests have shown the smartphone will be using the same processor around the world.
Instructions : Verizon
© 2023 YouMobile Inc. All rights reserved