Video Marketing Made Easier_ The Skills To Kick-Start Your Career
Video Marketing Made Easier_ The Skills To Kick-Start Your Career
One can agree that these are times where screens have taken the greater share of the human mind, particularly everything to do with video marketing and other streaming matters that engage people. Such attention, of course, calls for one major thing- for people to stand out to participate and personalize videos in advertising, entertainment, and other forms of content. It's indeed the only way to resonate with the market.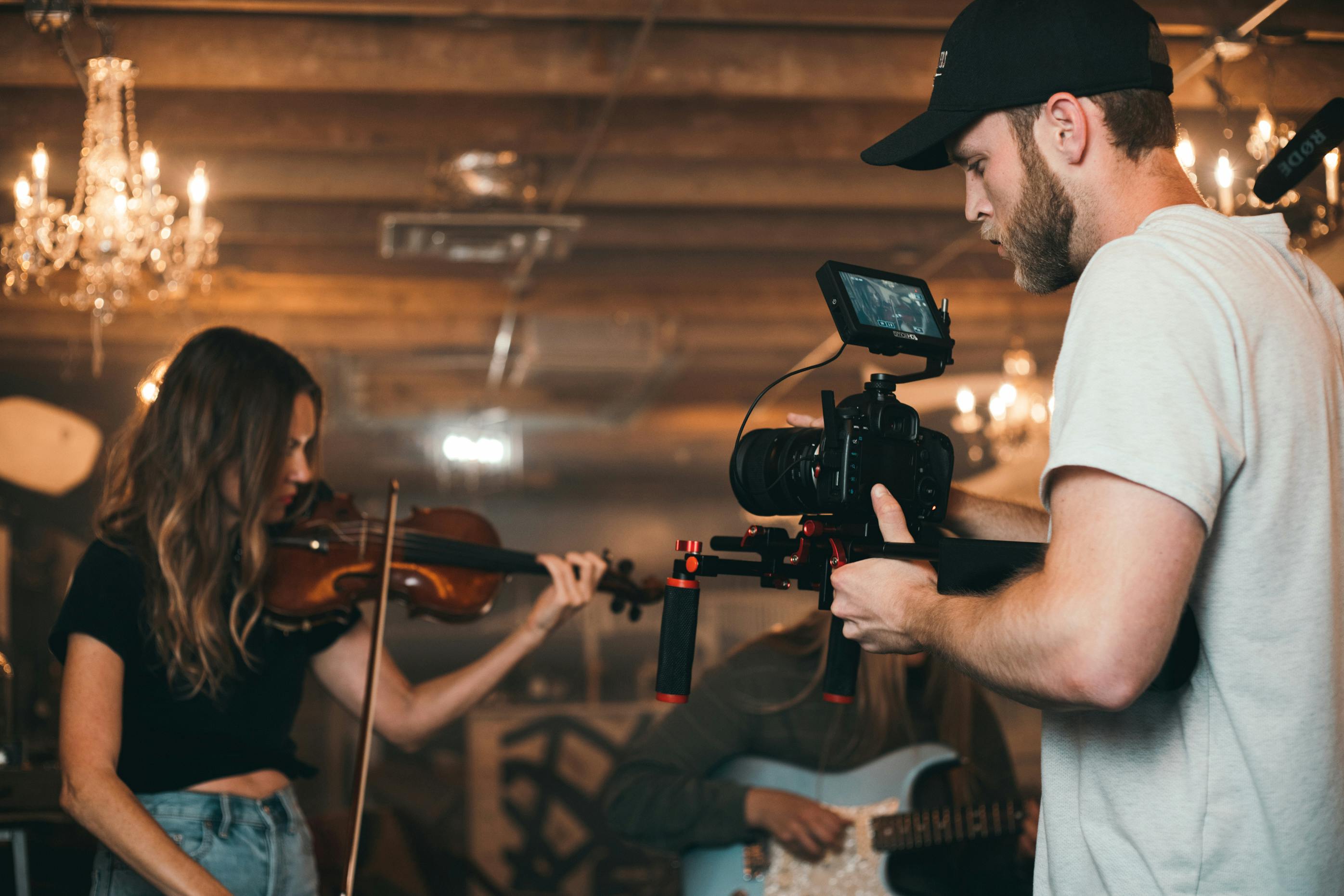 Anyhow, you have to learn how to engage your audience effectively and keep them engrossed to the very end. For example, you will need considerable practical skills as you plan, create, interview, and shoot your videos. Here are a few tips to jump-start your journey in improving your video marketing skills:
Draw Out Clear Goals and Targets
Any marketing campaign has to go through the first channel of deciding on specific targets. First, decide where your video stands in the campaigning platform and how it anchors each level of the consumer journey. For instance, videos that create awareness would mainly require targets that relate to the discovery of your brand rather than sales.
An already established relationship with your audience heightens at the consideration stage. However, most deepen when you favor consumers with discount prices and offers. However, these would not be necessary for someone who wants to relate with customers beyond providing goodies. All you have to do is prove your expertise in your field, and people will follow you based on that.
If your target sits on the latter as the primary metric, conversion is your main goal. Building a relationship with your audience would pay off at this level, thereby realizing the benefits of video marketing.
Define Your Audience
Behind every successful marketing is knowledge of a suitable audience and its interests. Sometimes seeing the individuals that are the best fit may be more challenging than you could fathom. One of the best approaches is to trawl through your consumer data and identify various patterns of interest. You can also figure out the ideal people to market to based on your imagination and empathy. Once you understand your audience clearly and the problems that need to be solved, marketing will be easy.
Engage Your Followers Effectively
One aspect that sparks curiosity is the start of your video. Okay, your title may be catchy and all but that will not cut it- be realistic here. Ideally, the first few seconds of the video determine whether people will get hooked until its end. No one wants to gamble with their time, hoping that your sluggish content will maybe make sense as they extend their attention span.
What captures people's attention, though? It is quite straightforward; consider the preview of your video as a tool that carries its core message. It would simultaneously attract your audience's attention and predict interest in the rest of your content.
Emotions Drive Viral Content Massively
Simply put, your audience wants to feel something in your video. Evoking positive emotions would drive their behavior into choosing something that resonates with them. Focus on kindling warm feelings such as excitement, peace, and happiness. While fear and anger also seem interestingly justifiable, raking in a ton of viewers who love such genres would prove almost impossible.
It would help if you familiarize yourself with other marketing trends and basics that drive viral content besides emotions. Such videos make video content 'good.'
Hassle to be more practical. The universe has significantly diversified, therefore calling for human beings to adjust to solutions that make their lives easier. However, many of them need help when it comes to implementing them in their everyday life. Therefore, a video that provides such support would attract significant traffic.
Think of something practical like "Check out how to use a drone for your YouTube video" to shed some light on how people can improve their home projects.
Storytelling Does It With Less Hassle
Many times, storytelling bakes content into people's memories besides capturing their attention. Broad researchers tell of the human brain's capacity to crave, seek, and respond to anything interesting. Use your video marketing skills to plant ideas and experiences in the minds of your audience. Essentially, a powerful story would draw your audience and connect them to it emotionally.
You can also create enough publicity by showing the use of your product socially. Any form of social proof would ideally work to enhance your marketing skills.
A Suitable Soundtrack Makes a Difference
Surely, you cannot expect your audience to get through a video that lacks something fitting to jingle them; unless you want to evoke boredom. Never neglect streaming service tricks or assume the musical aspect of your video. As such, a great soundtrack would probe people to associate and connect with your brand.
Music makes videos more fun, impactful, convincing, and captivating. It would enhance your marketing skills across training videos, social media content, or demo videos, to mention a few. If you do this, people will quickly notice you from the rest of the streaming pack. You can also create:
Event videos when your business is hosting a discussion, seminar, conference, or fundraiser. Make use of releasing captivating presentations and interviews that you shoot from the gatherings.
How-to videos are mostly educational. You can use them to instill in your audience foundational information on how to do something. As a result, they'll understand more about your business and the various solutions you seek to provide.
Animated videos implore visuals that explain concepts that are difficult to grasp. You can use the format to explain your products and content that requires strong visuals.
Conclusion
The continued growth and popularity of video marketing are no secret. However, for a beginner, your quest to better your skills in this industry can be expensive and intimidating, if not overwhelming. Consider the video strategies above as important tools to work with within your budget and your desired approach.
For a marketer, such skills also broaden your career prospects in understanding the critics behind video development and distribution.
© 2020 YouMobile Inc. All rights reserved