What are the Pros of Mobile Apps Over Desktop Websites?
What are the Pros of Mobile Apps Over Desktop Websites?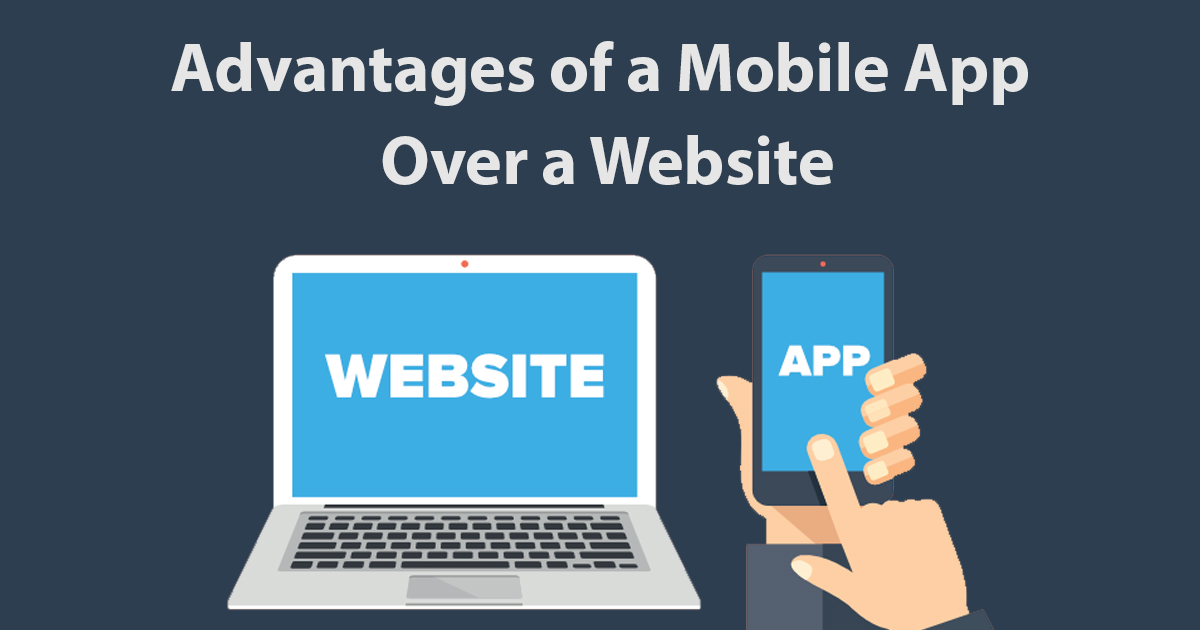 It is a fact that businesses are increasingly becoming accustomed to the fact that there is a necessity to migrate to mobile technology. In addition to mobile users overtaking desktop users, mobile app usage has also overhauled desktop website usage. Due to this, organisations are remodelling their mobile techniques. The main question you may be having is whether a mobile app has the upper hand over desktop websites.
Well, some argue that your business doesn't require a mobile application. Instead, it requires a website that works perfect on mobile gadgets. On the other hand, others believe that mobile applications offer perks that you cannot get from a website. Whatever the case, it's essential to evaluate several aspects before deciding on the route to follow. So, read on to find the top reasons you need to use a mobile application over the desktop website.
Mobile Applications are Fast
Compared to websites, mobile applications are typically 1.5x faster, and they undertake their tasks fast. The fact that an app locally stores data on the mobile device means accessing it is super-fast. When it comes to desktop websites, you have to access data stored in web servers. As you can see, accessing the webs servers may take a couple of seconds or even minutes based on the packet size and network speed.
Mobile Applications Assure Incredible Personalisation
Ideally, personalisation is all about giving custom communication to the users depending on their location, interests, usage behaviour, etc. When using a mobile application, an organisation can easily treat its users to a personalised touch.
The best thing about mobile applications is that they can easily observe and track user engagement and provide personalised updates and recommendations to the users. Additionally, they can recognise the users' real-time location and provide geography-specific content.
Instant Online and Offline Access
A single tap is all you need to access a mobile app. What's more, applications let users consume their data fast, besides allowing them to store crucial data that users can access offline. There are applications, such as storefronts, banking, finance, retail, news and games that works both offline and online.
Is it not wonderful to read the news or play a game without necessarily connecting to the internet? Well, it's delightful. The capability to work offline gives mobile a huge advantage over desktop websites.
Users Spend Plenty of Time on Applications
Meanwhile, users spend more time on mobile apps than they spend on desktop websites. To be precise, they spend 86% of their time on mobile applications and 14% spent on desktop websites. Additionally, the standard time a user spends on these mobile applications increases at an alarming rate yearly.
Notably, a point to note here is that users are using a lot of time on social media applications like Instagram, TikTok etc. or even on casino gaming applications. Check out the article on top10-casinosites.net to find the games you can play from your mobile phone. That includes classic games like roulette, blackjack, bingo and lots of scratch card variations. Typically, online slots make up for the most part of the selection with games like Starburst or Gonzo's Quest being particularly popular.
The increase in the number of smartphones urged more and more casinos to start offering mobile applications. The mobile casino apps only started in 2011 after Apple authorised gambling applications for iPads and iPhones to the App Store. Afterwards, Google Play Store followed, making it easy for Android users to gamble from their smartphones.
There are loads and loads of betting applications for iPhones and Android users in the present gambling world, as indicated in the link above. You can seamlessly access all games an online casino offers from the palm of your hand. What's more, the casinos may give you some perks by playing from the mobile application.
Utilise Device Features
Mobile applications come with an added advantage where they let you program an application using multiple features of a native gadget. Thus, a mobile application makes it easy to use some embedded features, such as a camera to scan barcodes, QR codes, and PFDs. Today, there is an increasing rise in fingerprint usage, where you can use it to authorise access to financial applications and other sensitive apps.
New Branding Experience
The fact that a mobile application is different from a desktop website means it has the freedom of providing an incredibly new branding experience. So, a business can experiment with new branding styles for the application. Remember that you can make these types of branding different from what you are used to on the website.
Additionally, organisations can create special mobile applications that let them progress into a new brand style. Another point worth mentioning is that an application can let the users personalise their appearance as per their demands.
Push Notifications and Instant Updates
The capability to send non-intrusive and instant notifications to a mobile application needs to be one of the main reasons businesses need to migrate to these apps. So, you can send in-app notifications, and the users will receive them whenever they open the application from their end. Generally, users will get push notifications on their devices, regardless of whether they open the app or not.
Merely put, the push notifications are promotional and update notifications you get on your smartphone from time to time. This way, you can market your products and services, and in the end, boost your sales and revenue.
The Final Take
Lastly, there are countless mobile apps on the web, and perhaps more and more will be designed. Keep in mind that users are spending a large percentage of their time on these apps. Therefore, the time is now for all businesses to build a mobile app. Experts say it's essential for companies to follow the direction their customers prefer.
© 2020 YouMobile Inc. All rights reserved