xFyro xS2 Wireless Bluetooth 5.0 Earbuds: An Overview
xFyro xS2 Wireless Bluetooth 5.0 Earbuds: An Overview
The xFyro xS2 is a pair of Bluetooth 5.0 earbuds that promises to deliver a lot of premium features like 300-hours battery life (standby), waterproofing, comfy but tight fit and of course, high quality HD sound. If you are interested in the xFyro xS2, going through the various features of the earbuds in details should provide a better idea regarding what to expect and that's why we have taken a look and prepared this overview for you.
Important Specifications
Those that know precisely what they are looking for will appreciate the following spec highlights.
· Dimensions: 6.25"L x 1"W x .75"H
· 0% to 100% charging time: 2 hours
· Use/standby time: 5 Hours/ 300 Hours
· 850mAh Power Bank and dual-port charging tube With USB and micro USB
· Built-in microphone
· 10m Bluetooth range
· IP67 Certified dust and water resistance
Now that the important specs have been listed, it's time to take a closer look at them and see how well each of these have actually been implemented in the xFyro xS2 Wireless earbuds.
IP67 Certification
While the term "waterproof" isn't exactly accurate, the xFyro xS2 does have a proper IP67 certification, which means the pair can stay submerged in water as deep as 3.3 feet, for up to 30 minutes at a stretch, as well as being dustproof. The IP67 certification makes the xFyro xS2 a perfect pair of outdoor headphones that you can use in the pool, or while trekking through rainy weather and dusty roads.
Bluetooth Range
The 10 meter or 33 feet range claimed by the company is dependable, but you have to keep in mind that in order to fully utilize this distance, the sources (yes, it supports multiple connections at once) and the headsets need to remain uncovered and unobstructed. While that is somewhat difficult as there are always walls and other obstructions, even the compromised range still remains good enough for regular needs.
Battery Life and Included Powerbank
A 5-hour usable battery life is roughly what has come to be expected from most modern wireless headsets and thankfully, the xFyro xS2 delivers on that front. The standby time is particularly impressive at 300 hours though! Just in case you do run out of charge, plug it into the case, which is also a 850mAh powerbank and it will charge the headset from 0 - 100% in hardly two hours.
Sound Quality
The main reason why anyone buys headsets is of course, the sound quality and we are happy to say that you won't be disappointed here. This is not one of those bass-heavy headsets that sacrifice clarity and quality in favor of thumping booms. Instead, the xFyro xS2 wireless earbuds takes care to deliver the highs, mids and lows with equal clarity. Make no mistake though, it can still get very loud when you need it to be, which is amplified by the excellent CVC 6.0 Noise cancellation, making the wireless earbuds useful even in loud, noisy areas, especially while taking calls with the built-in microphone.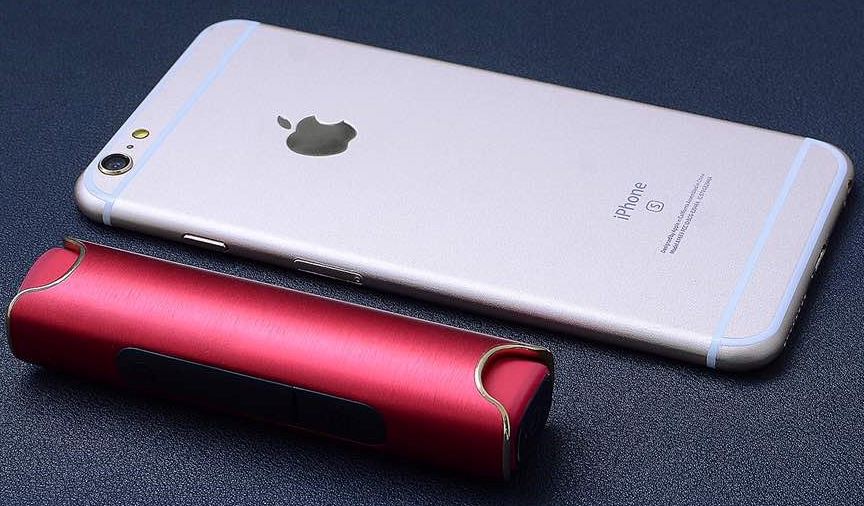 All of this, combined with the premium aluminum build, makes the xFyro xS2 wireless earbuds an excellent proposition. It could easily replace your Apple AirPods or just about any other Bluetooth headset in the price range. If you are looking to get one, there's actually no reason to not buy it at just $125!
© 2020 YouMobile Inc. All rights reserved