Search result
Tags - beast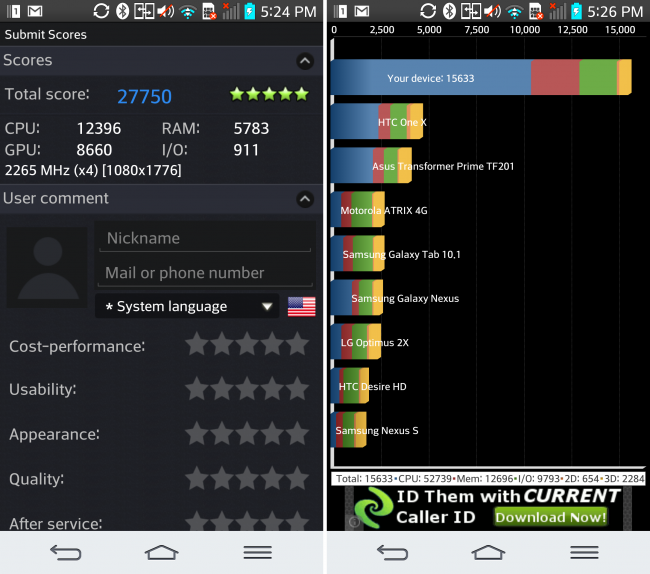 The LG G2 was officially unveiled mere hours ago, and so far we've already heard that all the big four carriers in the US will sell it eventually. T-Mobile and Sprint have already confirmed their intentions, with the other two soon to follow undoubtedly.
The benchmarks Droid-Life ran were AnTuTu and Quadrant, two of the most commonly used tests to pit phones against each other. With a five star rating from AnTuTu and the largest Quadrant score probably someone ever seen, it's a safe bet that the G2 can perform under pressure.
LG G2 when powered on, the 5.2-inch 1080p LCD is stunningly sharp and bright. On the bottom you'll find the microUSB port, headphone jack, and speakers, and the top features only a small IR blaster and microphone. The back cover is non-removable and contains a 3,000 mAh battery, and there is no microSD card slot.
Thanks Droid-Life
Tags:
gets
benchmarked
confirms
it's
beast
© 2020 YouMobile Inc. All rights reserved