Search result
Tags - kids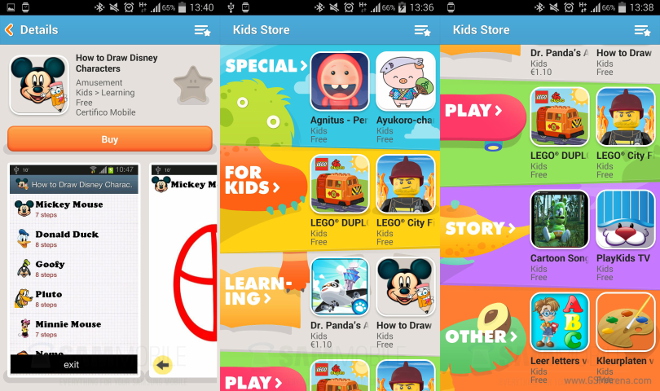 Samsung Galaxy S5 will have a kids mode, Kids Mode will let parents choose what they want their kids to access on their phones, and among other things, include a dedicated apps store called Kids Store that caters to the little ones, with apps related to both learning and fun.
The apps are all developed for, you guessed it, children. So no, junior won't be able to access Grand Theft Auto anything, but they will have some kid-friendly cute games at their disposal.
What do you think about the kids mode?
© 2020 YouMobile Inc. All rights reserved