Search result
Tags - notes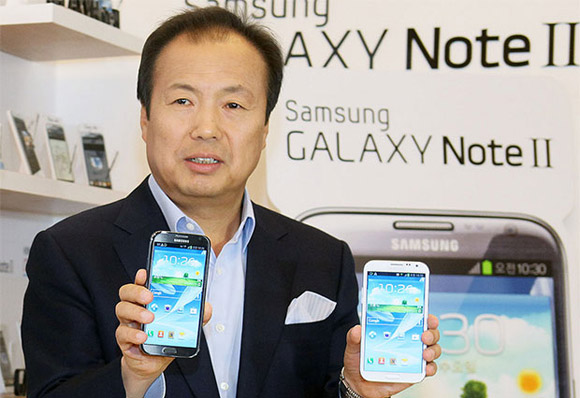 The announcement of the remarkable achievement comes from Samsung Mobile Communications chief JK Shin, who also reckons that the recently announced Galaxy Note 3 will "surpass its predecessors". Shin expects the Galaxy Note 3 to sell well over 10 million units. The Samsung Galaxy Note I hit the market in the fourth quarter of 2011. One year later, the Note II landed. That means Samsung has been selling, on average, 4.75 million Notes a quarter since first introducing the world to the "phablet" product category.
The Samsung executive didn't break down the sales between the two devices. As a reference, the Samsung Galaxy Note II needed just two months to hit 5 million sales. Samsung's successful market performance is certainly in no smart part due to the wide availability of its devices.

Tiny Apps consists of some of the most useful tools one could have atop other windows: notes, recorder, paint, music player, and calculator. It's actually s a package of 5 useful floating apps that stay on top of all other apps. You can run several windows of the same Tiny App.

This is the lite-version of Tiny Apps. It has a limited amount of features (available in Tiny Apps Pro: dock windows to the left side of your screen, change the window's transparency)
Check out Tiny apps at the link below:
Tags:
samsung
sold
more
than
million
galaxy
notes
tiny
apps
gives
floating
calculator
notes
recorder
paint
music
player
© 2020 YouMobile Inc. All rights reserved