Search result
Tags - patent
According to a report by Reuters, Samsung Electronics Co Ltd infringed a key portion of an Apple Inc patent by including a text-selection feature in its smartphones and tablets, an International Trade Commission judge said in a preliminary decision.
The decision is appealable, but if Samsung is to lose the appeal in front of the full commission as well, Apple is entitled to requesting an US import ban for most smartphones and tablets in the Samsung Galaxy and Samsung Nexus lines.

The final decision is expected to arrive sometime in August and it is not known if Samsung can avoid the potential import ban via a software update that would change the way text selection is made.
We'll keep you posted on any updates.
Source: Reuters
International Trade Commission said in a final decision today that Apple infringed upon a patent owned by Samsung in making some iPhone and iPad models, the U.S.
The panel issued a limited exclusion order and a cease-and-desist order for AT&T models of the iPhone 4, iPhone 3GS, iPad 3G and iPad 2 3G. None of these are Apple's latest models, although the iPhone 4 and iPad 2 3G remain for sale on its website.
Apple responded in a statement: "We are disappointed that the Commission has overturned an earlier ruling and we plan to appeal. Today's decision has no impact on the availability of Apple products in the United States."
Source: reuters
Tags:
itc
says
samsung
text-selection
feature
infringes
apple
patent
itc
said
apple
iphones
ipads
infringed
samsung
patent
Yesterday Samsung added the iPhone 5 to the patent lawsuit against Apple as well as other manufacturers. This comes Apple was awarded $1 billion for Samsung's infringements. But sales of Samsung's flagship Samsung galaxy s III haven't been hurt and appearance to have been helped by the news. The powerhouse Android device saw average growth of 9% in new devices every week since August 1st, with huge spikes in Galaxy S III adoption occurring following your Apple lawsuit verdict and after the iPhone 5 announcement.
The first spike in weekly growth coincides with the exact same week that a jury awarded Apple $1 billion for Samsung infringing on Apple's patents. The deluge of post-litigation press coverage both drove general focus on Samsung and suggested that Samsung devices were similar enough to iPhones to be an option for many consumers.
The 2nd spike started the week of September 12, when Apple announced the brand new iPhone 5. Apple's announcement was quickly accompanied by hundreds of stories comparing the 2 phones, most of which again suggested these folks were similarly capable. That with the slowdown in new Galaxy S3 growth seen leading up to Apple's announcement (week-over-week new devices were the same as the previous week, leading to 0% growth) suggest that many consumers were waiting to listen to about the new iPhone prior to making a decision.
Note that the typical week-over-week growth of 9% means that weekly 9% more Galaxy S3 handsets were added compared to week before. This means that the growth effects are cumulative, so as the Samsung device's weekly new device growth slowed some weeks, it is still adding handsets at a remarkable rate.
Tags:
itc
says
samsung
text-selection
feature
infringes
apple
patent
itc
said
apple
iphones
ipads
infringed
samsung
patent
samsung
galaxy
iii
sales
haven't
been
hurt
since
loss
apple
patent
trial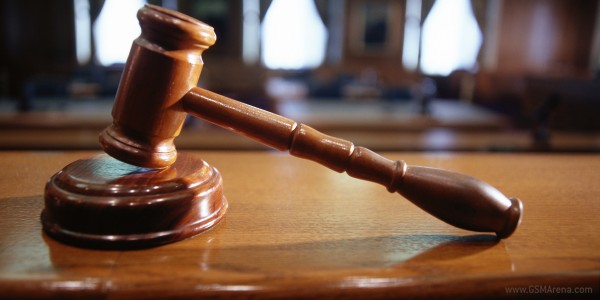 U.S. trade commission has identified patent infringed in some of the Samsung Co. products. According to the commission, they have found 4 patents infringed from iPhone. These claims if found to be right, could result in banning of many Samsung products. Three of the patents infringed are related to touch screen responses and one related to screen.

However, the devices which are threatened to be banned don't involve the elites i.e. Galaxy S3 and Galaxy Note 2. But, many Smartphones and tablet PCs are involved in the hit list, which are producing good revenue for Samsung. The final decision regarding this case is said to be made on March the 27th. Samsung would be hoping for a decision that is best in their interests. Because, a decision in favor of Apple would lead to a decline in their brand image and could also result in the end of the dominance that they gained last year over Apple in the world of Smartphones.
Tags:
itc
says
samsung
text-selection
feature
infringes
apple
patent
itc
said
apple
iphones
ipads
infringed
samsung
patent
samsung
galaxy
iii
sales
haven't
been
hurt
since
loss
apple
patent
trial
u.s
trade
commission
investigate
apple-samsung
patent
ruling
© 2020 YouMobile Inc. All rights reserved