Search result
Tags - ready
In two days, HTC will launch its number one smartphone, the HTC One and a black one is ready for offer, aside from the silver variant that is previously shown on released official HTC One photos.

One of the major changes in appearance includes the two-button controls on the bottom of the phone, which are not present on its predecessor. Also, since HTC will launch on different continents simultaneously, it seems to imply that the black HTC will be launched in the US and the silver one in London, at least judging by the press shot.

Furthermore, all major US carriers will offer HTC One on their smartphone line-up and Verizon is said to launch the latest HTC One version last. Prices will vary depending on the memory but must not extraordinarily go beyond $300. This is a 4.7-incher and runs on 1.7GHz quad core Snapdragon.
source: unwiredview
After a controversial and interesting stint in Prague, the purple Xperia Z will make a splash in UK come April. Although some mobile shops may already be carrying the device on their shelves, it has not been formally launched in the country as of yet.

Most shops and carriers are already accepting pre-orders for the purple Sony Xperia Z, which will surely appeal to a young and hip market. It also comes with the usual black and white versions, for variety.

It is said that there won't be any price difference on different colors of the Xperia Z. This smartphone is waterproof for up to 30 minutes and 1 meter underwater. Its recent introduction in Prague drew quite a number of men and women who watched models in the shower talking over the phone using the Sony Xperia Z. What a way to attract attention, which makes us wonder if they'll do the same thing in UK?
Source: clove.uk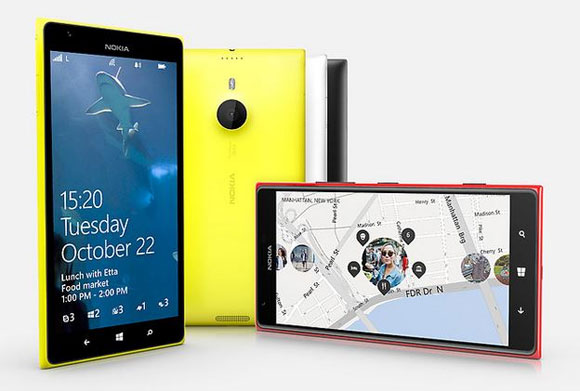 A few days ago AT&T detailed its Nokia Lumia 1520 launch plans now it's Microsoft's turn. The Redmond company has formally detailed the Lumia 1520 availability and released a pre-order campaign for that phablet.
Microsoft goes further using this pre-order. For everybody who pre-orders the telephone, they'll toss in a $50 Microsoft Store application card plus an $20 application gift certificate supplied by Nokia. It gets better - gleam free Lumia 1520 switch cover (worth $39.99) incorporated too. And when that isn't enough, there is a download free of Halo: Spartan Assault for Home windows Phone to top things off.
Microsoft's offer will finish on November 21, as the device begins shipping the following day. The Nokia Lumia 1520 costs $199 and can initially be accessible in black, red-colored and whitened, with yellow in the future later this season.
However, should you fancy yourself an unlocked Lumia 1520, then store Unlocked Mobiles will gladly oblige. The SIM-free Lumia 1520 can cost you a large £594.98, and it is scheduled to begin shipping on November 25.
Tags:
black
htc
one
ready
hit
market
purple
sony
xperia
hits
ready
pre-order
nokia
lumia
1520
ready
pre-orders
The Bad Piggies are after the eggs again -- but as usual, nothing is going according to plan! Can you create the ultimate flying machine and steer them safely to their destination? Those tricky pigs have a few objects they can use, but they need your help to turn these into the perfect transportation!

With more than 60 levels, and free updates coming up, you have hours and hours of pig-crashing, exploding, and flying fun! Get three stars on every level to unlock 30 more puzzles! HINT: Sometimes you need to play the level several times to achieve all the objectives -- try building a new device or steering in a different way to earn all the stars!
Features

● 60 levels crammed with flying/driving/crashing fun!
● 30 additional puzzles unlocked by three-starring levels!
● Free updates!
● 4 sandbox levels to stretch your creativity!
● Ultra-special, ultra-secret, ultra-difficult sandbox level to unlock by collecting all the skulls!
● 33 objects to create the ultimate machine: motors, wings, fans, bottle rockets, umbrellas, balloons, and much more!
Tags:
black
htc
one
ready
hit
market
purple
sony
xperia
hits
ready
pre-order
nokia
lumia
1520
ready
pre-orders
get
ready
see
pigs
fly!
(bad
piggies)
© 2020 YouMobile Inc. All rights reserved