Search result
Tags - unit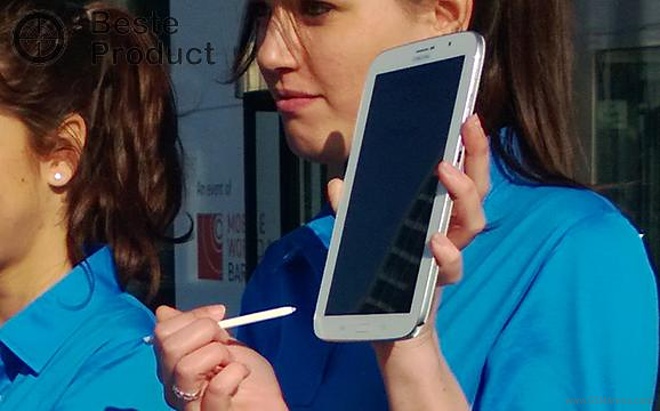 Based on a report by DigiTimes, Samsung targets about 1 million sales a month for its 8-inch phablet. By saying this, the company assumes that it will surpass the success the Galaxy Note 5.0, which sold for an average of 900,000 units a month. Although this objective sounds feasible, we will still wait and see what consumers think about the 8-inch display, which many say is quite too big for a phablet.

Furthermore, although very few address this fact, Samsung devices may actually be competing with each other. People will more likely have to choose between a Galaxy Note II and a Galaxy Note 8.0. It is only very rarely that someone will buy both devices at once. If both devices become successful and Samsung reaches its goals for each, then it means different markets exist for the 5- and 8-inchers.

Finally, to achieve 1 million monthly sales, Samsung also has to consider if the future Galaxy Note III will affect sales of the Note 8.0. Only time will tell.
Source: digitimes
More news are coming out that UK is getting the S4 Snapdragon 600 variant instead of the Exynos Octa-powered one. Over at SamMobile, they have a list of countries where either will be or both will be distributed and there is a little discrepancy on the UK info since it states that it will receive both variants. However, Samsung has just confirmed that UK will not be receiving the Exynos 5 Octa version, following a query made by a concerned individual.
In a response to a query about the UK version of the Galaxy S, Samsung replied with the following statement.
"Samsung Galaxy S4 is equipped with a 1.9GHz Quad-core AP or a 1.6GHz Octa-core AP. The selection of AP varies by markets ... In the UK, the Galaxy S4 will be available as a 4G device with a 1.9GHz Quad Core Processor."
There are two possible reasons why both devices won't be shipped to some countries. First reason is because countries with ample LTE coverage should get the Snapdragon version, since it has built-in LTE modem and it will be more efficient. Next possible reason is the demand for Samsung S 4. Countries with higher demand could be getting both, which is logical, because then Samsung would sell out both variants in these countries.

Furthermore, no need to fret really, as we have the entire 2013 to wait for new shipments of both versions of the phone. Who knows, next half of the year might mean both variants will already be offered in UK?
Source: AndroidAuthority
Tags:
samsung
targets
million
galaxy
note
unit
sales
per
month
getting
1.9ghz
quad-core
samsung
galaxy
eight-core
unit
© 2020 YouMobile Inc. All rights reserved