Search result
Tags - kindlefirehd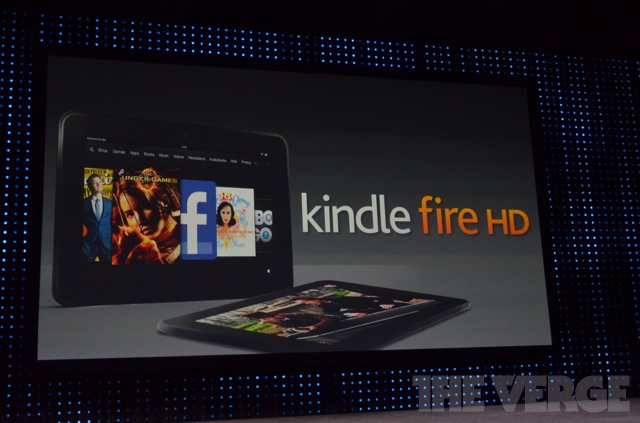 Amazon has just officially announced the Kindle Fire HD. It's a new powerful tablet with an 7.0 or 8.9-inch 1920×1200 IPS display. It's based on the TI OMAP4470 chipset with a 1.5GHz dual-core ARM Cortex-A9 processor and PowerVR SXG544 graphics plus a separate dedicated 2D graphics core.

Also, Amazon old Kindle fire got a hardware update with a new faster processor, double the RAM and longer battery life. With the new parts the Kindle Fire is now 40% faster. It costs $159 and will hit the shelves on September 14.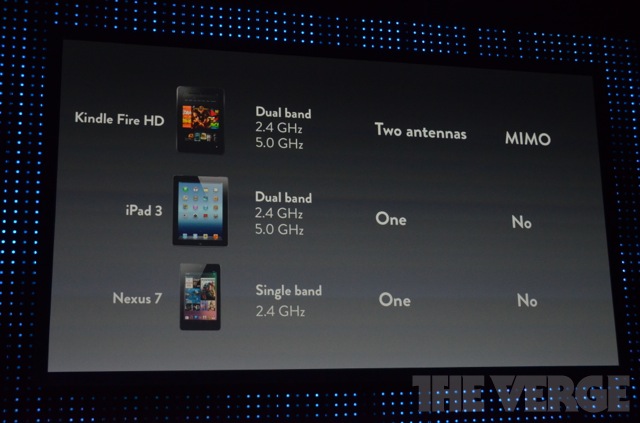 There will be 3 Kindle fire HD models on the Market, Kindle fire HD 7.0, Kindle Fire HD 8.9 and Kindle Fire HD 8.9 4G LTE

The 7-inch Kindle Fire HD will launch on September 14 for $199, while the 8.9-inch Kindle Fire HD will become available on September 20 for $299.
Tags:
android
kindlefirehd
The Amazon Kindle Fire HD new family of tablets is here and the big surprise seems to be that Amazon is now focusing more on full-color tablets. Here is the Whole Family with its specs in a table so you can make your mind easily... Which one you consider buying ?
Amazon event yesterday was a big step for the company in the Android tablets Market. The Company is going after Google's Nexus 7 and Apple's New iPad at the same time.
Here is a comparison between Amazon's new Kindle Fire HD 8.9-inch model which isn't coming before November and the Google Nexus 7.
Earlier this week, word had it that the newly-announced Amazon Kindle Fire HD tablets might be more difficult to hack than their predecessors. The reasons behind that statement were the processor's advanced security features and the signed bootloader, which prevent users from loading custom firmware onto the slate. In other words, aftermarket ROMs with stock Android builds instead of Amazon's heavily customized, and somewhat limited software seemed like a no-go.
However, there seems to be light at the end of the tunnel now that the 7-inch Amazon Kindle Fire HD tablet has been rooted. In fact, anyone who wants to obtain root access on their Fire HD (Note, this will void your warranty) is free to open up XDA Developers and follow the how-to guide, which has been posted a few days ago.
© 2023 YouMobile Inc. All rights reserved