Search result
Tags - maxpayne
Rockstar keeps delivering great news to gamers around the globe today. First it was the new trailer of the upcoming Max Payne 3 and now the game studio confirms that the original Max Payne game will hit iOS and Android devices "very soon".
The news came from a Q&A session hosted on the Rockstar website, where a fan asked whether Max Payne will be ported for mobile devices and Rockstar responded "Yes, it's on its way".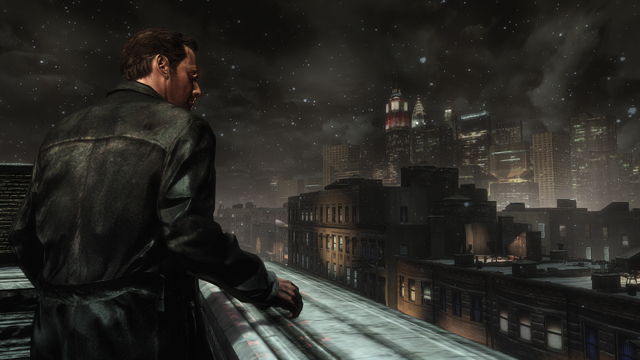 This is not going to be the first time Rockstar launches its older game titles on mobile platforms. In fact it is quite understandable that after the successful release of Grand Theft Auto III, Max Payne is on his way.
Back September we got wind that Rockstar Games was working on a mobile version of its iconic Max Payne game with updated graphics. At that time there was no release date or confirmed platforms. We guess that it would hit both Android and iOS around March 2012. We were pretty close!

A few minutes ago Rockstar Games took to its website and various social networking outlets to make the official Max Payne Mobile announcement. Max Payne Mobile will launch exclusively for iOS devices on April 12, 2012 followed by Android devices, two weeks later, on April 26, 2012.

The game will be the complete Max Payne PC title optimized for mobile devices. It will sport HD graphics, high-resolution textures, Social Club connectivity, and user-customizable controls.
If you have been waiting for Rockstar Games to release the popular game series "Max Payne" on Androi, Well... You No longer have to wait. Rockstar has just confirmed today that the game is coming to Google Play by the end of Next week.

Rockstar, developer of Max Payne series, said that the game will be "out in the next week or so.", Its a little bit delayed but the reason given was that the team needed to do some extra testing to make sure that the game would run well "on as many Android devices as possible".
Finally, Rockstar Games released the award-winning game Max Payne for Android mobile devices. If you're fan of Single Person shooter game than Max Payne is for you. Rockstar did excellent job with the excellent graphics and it support huge number of devices including the Galaxy S III with a HD Graphics of this classic game.
The Max Payne Mobile for Android has fully optimized for the NVIDIA Tegra 3 Quad-core mobile processor (Transfomer prime & HTC One X) and brings additional antistrophic texture filtering and enhanced lighting effects.
Features:

Slow motion gunplay and Bullet time effect
HD quality resolution and textures
Highly customizable controls
Gameplay tailored for touch screen devices
Compatible with the GameStop Wireless Game Controller and select USB gamepads
Integrated with Immersion Haptic Vibration Feedback
Unlock cheats, track your stats and more with full Rockstar Games Social Club integration
© 2023 YouMobile Inc. All rights reserved