Search result
Tags - facing
Apparently, there are plenty of parties who are not satisfied in the way Samsung sold a dangerous smartphone and handled the first and the second Galaxy Note 7 recall, followed by total discontinuation of the device. The first of these class action lawsuits have come into public view as Motherboard explains that the three plaintiffs filing the case against Samsung are doing so on the ground that Samsung inadequately handled the Note 7 recall process. Instead of suing the company for selling smartphones that have the potential to explode, they are claiming that Samsung did not arrange for sufficient replacement devices while initiating the recall/exchange process.
"Samsung informed consumers they would have to wait several days, and even weeks in many cases, before receiving a replacement smartphone. During this time, and as a result of Defendant failing to provide consumers with an adequate replacement, consumers continued to incur monthly device and plan charges from their cellular carriers for phones they could not safely use."
Samsung refused to comment on the situation citing pending litigation; however, we would not be surprised if more of these lawsuits begin to appear from here on. The more prominent and demanding ones will of course involve customers who actually had a Note 7 that caught fire and caused property/physical/psychological damage.
Saikat Kar (tech-enthusiast)


People who have seen the Samsung Galaxy S7 Edge and held it in their hands might be inclined to think that it's perhaps the world's most gorgeous smartphone. This impression is brought on largely due to the curved display with extremely thin bezels. This same aesthetic design however, seems to be interfering with the experience of using the device, according to some users. The S7 Edge does not have much of a bezel to keep your palm from touching the curved edges of the display and this is where the problem lies.

There have been reports that when the palm is indeed touching the curved edges, it is invoking unintentional touch responses from the display. The problem seems to be most prevalent while using the keyboard or the in-built camera application. A device like this has to be equipped with some sort of palm rejection technology and it is! Unfortunately though, it seems like that it still needs a bit of work.



Some sources informed us that Samsung has already released an urgent software update to fix this concern, but other sources argue that it just adds more functionality to the Edge UI. There are reports of the palm rejection issue's persistence on devices that already have the latest patch installed. Many are calling this particular bug in the Korean manufacturer's otherwise perfect phone, the "Edge-Gate" problem. Let us hope that Samsung can iron this little wrinkle out of its flagships before it gains any more popularity than it already has.

Tags:
samsung
could
facing
whole
batch
class
action
lawsuits
facing
palm
rejection
problems
with
samsung
galaxy
edge?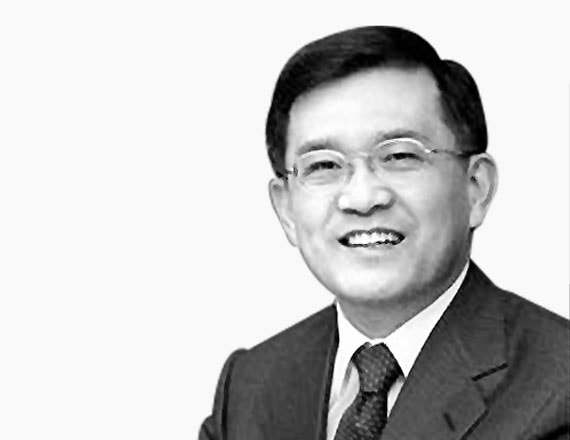 One would think that the leadership positions in one of the world's largest companies would be desirable to say the least, but it's clearly not so. Make no mistake, no CEO of any big corporation ever breathes easy, but when it comes to Samsung, it's quite apparent that things have not been ideal for the ones at the top lately. Vice Chairman and CEO of Samsung Electronics, Oh-Hyun Kwon announced his decision to step down today in an unexpected turn of events.
He is resigning from his position as the head of the Device Solutions Business and will also not re-contest his position as the Chairman of the Board or even as a member of the board, once his term ends in March.2018. Although the exact reasons were not specified, his official declaration states that this was a very hard decision for Kwon, but he believes that Samsung will benefit from his decision. However, the most interesting bit was in his mention of the fact that Samsung is facing an "unprecedented crisis" and his decision will allow the company to start off anew under younger leadership. Given that Samsung is expected to post record profits this year, his words are somewhat baffling!
After the true heir of Samsung, Lee Jae-yong was arrested and sentenced to prison earlier this year, Kwon was the most important decision maker in the company. Now that he has decided to step down, it would be interesting to see who takes up the mantle next.
Saikat Kar (tech-enthusiast)
Tags:
samsung
could
facing
whole
batch
class
action
lawsuits
facing
palm
rejection
problems
with
samsung
galaxy
edge?
samsung
facing
unprecedented
crisis
Every time we hear about troubling news regarding Samsung's Galaxy Note series, we can't help but feel a sense of Déjà vu from 2016. Up till date though, nothing major had surfaced that could put the Note 8 in jeopardy this year, but the latest news report from PiunikaWeb is suggesting that the Note 8 could be facing a big problem. Some users of the Note 8 have officially complained to Samsung and on the official forum of the company about their device getting switched off permanently.
Apparently, some devices could not be switched on after they had shut down automatically on losing the entire charge and going down to 0%. All attempts at charging these devices have since failed and the whole device has not responded in any way to user interactions. It won't even start in Safe mode unfortunately and if this turns out to be a widespread problem, Samsung could have a serious issue on their hands once again!
Via: Android Authority
Saikat Kar (tech-enthusiast)
Tags:
samsung
could
facing
whole
batch
class
action
lawsuits
facing
palm
rejection
problems
with
samsung
galaxy
edge?
samsung
facing
unprecedented
crisis
galaxy
note
devices
could
facing
serious
issue…
© 2023 YouMobile Inc. All rights reserved