Search result
Tags - stand
If you wondering how iPhone 7, Galaxy S7 and LG G5 can compared, when none of these phones are released yet. But the currently available information about the Galaxy S7 and the LG G5 can help us conclude that for at least one more year, performance wise the iPhone will be superior than the Android phones.

Every year a new version of the iPhone comes out, and two things are always true:
improved camera

best CPU and GPU performance in the market.

While using it actually, new iPhone performs better although the competitors feature better hardware specifications.

The Galaxy S7 will be backed by Samsung's Exynos 8890 octa-core processor and Qulacomm's Snapdragon 820 SoC. The LG G5 will only get the latter variant .As per the benchmark tests, the comparison between these two CPUs shows that, the Exynos is better in single-core Geekbench tests (2282 vs. 1873), and the Qualcomm ship is speedier in multi-core testing (4979 vs. 5946).

These scores are less than the iPhone 6's score got in single-core tests (2490), and more in multi-core tests (4340). If Apple can achieve the same with the dual-core processor featured in the iPhone 6s, A10 chip will surely a thing to look forward to. Also taking into account the recently performed Qualcomm Snapdragon 820 performance test, Apple's A9 processor (present in iPhone 6s Plus) is superior than the other two processors.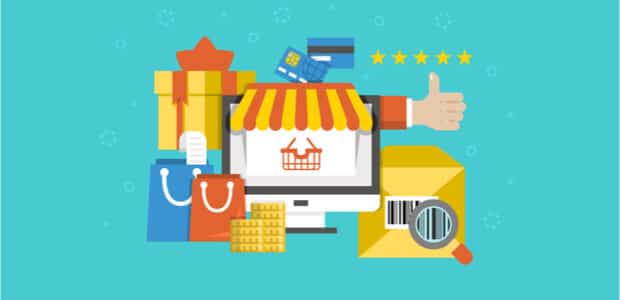 Starting an online store can be a smart move for entrepreneurial-minded individuals because it is a big industry and which can be relatively affordable and easy to run. While there is potential for great success in this industry, most find it harder than originally anticipated, largely due to the fact that it is so competitive online. If you have an interest in ecommerce and are looking for a way to make money, this should not deter you as there are steps that you can take which should help your online store to stand out from the crowd.
Have a Store Theme Selling Multiple Products
Many ecommerce store owners make the same mistakes when it comes to the products they sell. They will either only sell one type of product which is restrictive, or they decide to sell products which do not have a high demand. Instead, you should look at what products are in demand - or are predicted to grow in demand in the coming years - and then come up with a suitable theme. If exercise clothing is a popular product, for example, then you could start a health and fitness store which sells exercise clothing, home gym equipment, workout supplements, healthy snacks and any other relevant product.
Product Details
You must also make sure that you have clear and helpful product details. The major drawback of online shopping is that it is impossible for the consumer to physically hold and examine items, which means that you need to convince them using high-quality product descriptions. This should include having high-quality photographs from multiple angles, a product video and unique descriptions and reviews from previous customers. You could also look into using augmented reality apps which can help customers make better decisions.
Digital Marketing
As previously mentioned, the fact that ecommerce is such a competitive industry means that brand awareness is a key challenge. Digital marketing is the best way to overcome this with link-building services from experienced digital marketing agencies like Click Intelligence. This can help your online store to rise through the search engine results lists so that you can increase brand awareness and get more visitors to your online store.
Social Media
Social media is another way to stand out from the crowd and get noticed. You should be active on multiple social media channels and be creating and sharing original content which will be of value to your target audience. Using the above example of a health and fitness store, you could create workout guides, hold Q & A sessions, post motivational quotes and anything else that your target customer would benefit from. In addition, you should also use social media as a way of providing fast, friendly and professional customer service as this is another area many ecommerce owners struggle with.
Focus on these areas when setting up an ecommerce store and it should help you stand out in a competitive marketplace while allowing you to build a positive reputation for yourself.
Did you ever try to guess what the "N" in Android N will stand for? If you did, then here's your chance to try and get that idea be adopted by Google itself! That's right, the digital giant has even launched an entire website to register such ideas from people all over the world. This was quite a beginning to the Google I/O that started today. It is also an unexpectedly new move by Google, who have previously been content with just revealing the name of the next Android version at the yearly conference, up till now.

Android N was announced just a few months back in March and considering that Marshmallow was officially released only back in October 2015, it was obvious that Google wanted things to be on their way faster than before. To prove this point further, they released a developer preview as a follow up, which gave a few lucky users the taste of what's to come; improved battery life, split-screen multitasking and even brand new emojis among others. We are not sure if Google is looking for the name of innovative desserts or if they are planning to take a new approach this time around, but feel free to give it a try nonetheless.

Author: Saikat Kar (Tech-journalist and enthusiast)
Tags:
why
galaxy
don't
stand
chance
front
iphone
how
stand
out
crowd
with
your
online
store
what
think
android
should
stand
for?
google
wants
know
© 2020 YouMobile Inc. All rights reserved