Android 4.1 Jelly Bean is rolling out to RAZR HD & RAZR MAXX HD
Android 4.1 Jelly Bean is rolling out to RAZR HD & RAZR MAXX HD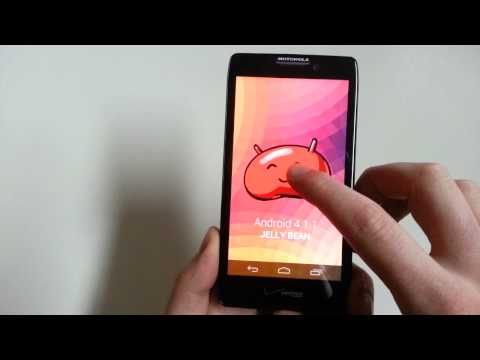 Motorola has officially announced that Android 4.1 Jelly Bean is rolling out to DROID RAZR HD by Motorola and DROID RAZR MAXX HD. The new upgrade offers many new features that personalize your phone to deliver an incredibly smooth experience. The current upgrade will be delivered to users on a rolling basis with the availability to manually update your device coming soon.
If you are wondering what enhancements you can expect. Check out the list below:
Google Now - Shouldn't your phone be able to anticipate what you'll need throughout your day? With Google Now, you get answers before you even have to ask. Real-time notifications let you know whether you should pack an umbrella for later in the day or if you need to grab the train to avoid the accident that's backing up I-495. Plus, you'll receive the score of your favorite team's game from last night. Though Google Now can't make your morning coffee, it will provide you the convenience you want to keep you one step ahead.
Voice Search - Want a voice-search experience that doesn't only work in TV ads? Google Voice Search on AndroidTM 4.1 lets you speak your questions directly into your phone. Run a quick search that will give you everything from great Italian restaurants on the Lower East Side to the next train leaving from Clark and Lake. And if you want to test Google Voice Search's foreign language skills, go ahead. It currently supports 34 languages from around the globe.
Richer Notifications - Its always good to see a missed call or new email notification, but wouldn't you rather just take action? With Android 4.1, now you can. You just received a meeting reminder and know your call is running long. No problem, you can tap once to email the team that you'll be there in a few minutes. Missed calls can be returned with a single tap, all right from the notification shade.
Source: Motorola
© 2020 YouMobile Inc. All rights reserved