Android 4.4 KitKat screenshots leaked
Android 4.4 KitKat screenshots leaked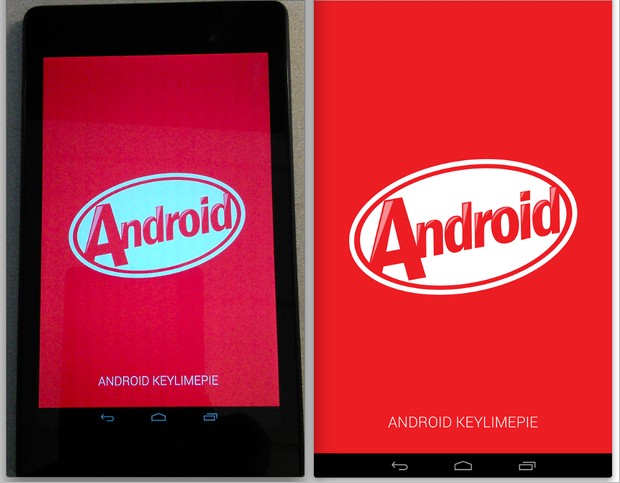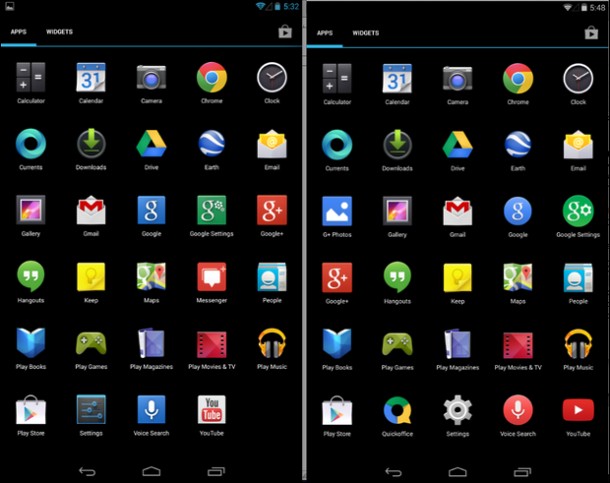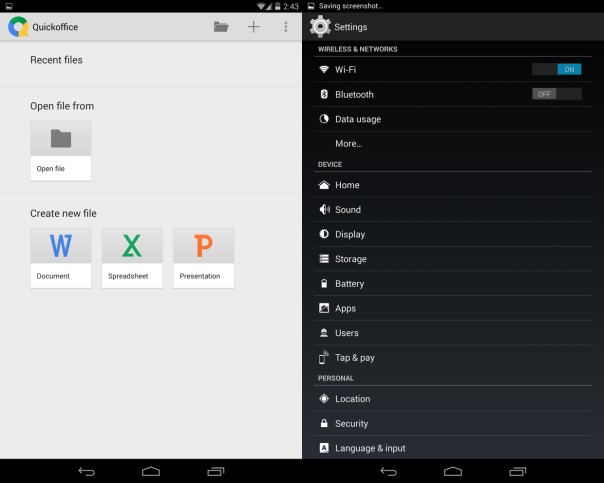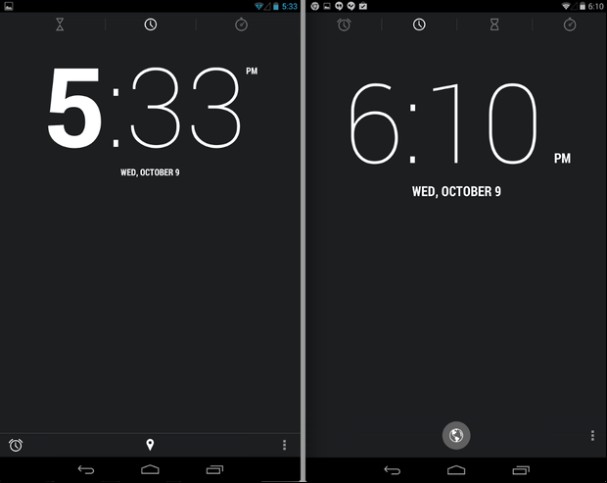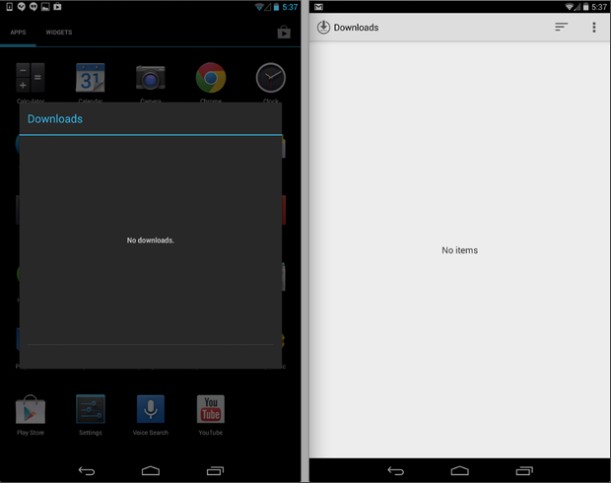 After shown on thThe overall assessment is that 4.4 seems to be a more polished version of the Android platform than has been seen in yesteryear, with a feature set that more closely resembles iOS devices out of the box. As Google has said previously, with KitKat it's targeting the mainstream and this may be its best shot yet shot at tempting loyal iOS users to give it a go.e Nexus last week, Android 4.4 KitKat appeared all over again in a series of leaked screenshots. Now, the upcoming Android release got caught running on a Google Nexus 7.
Consistent with previous leaks, the screenshots reveal a few of the UI changes which Android 4.4 KitKat brings. They include mildly redesigned stock apps including Quickoffice integration, new inclusions in the settings menu, as well as the cool-looking Android KitKat Easter egg.
According to the source of the screenshots, the Android build captured inside them predate the official KitKat announcement. This explains the presence of a Key Lime Pie codename in them.
© 2020 YouMobile Inc. All rights reserved