More Than One Million Smart Watches will be Shipped in 2013
More Than One Million Smart Watches will be Shipped in 2013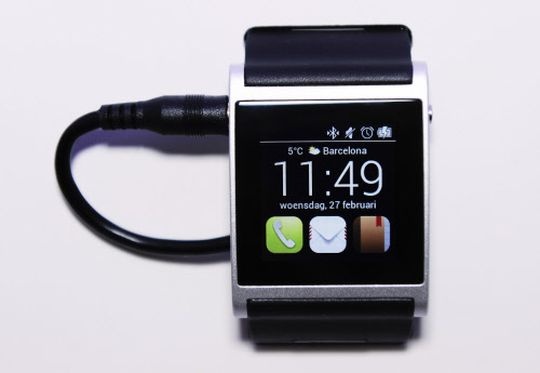 Smart watches have been around for years but they never really gained enough following to sustain the demand for them. However, this year is bound to be different. Almost all popular brands of smart devices have expressed their interest in launching high-tech smart watches and it's only a matter of who goes to launch first this year.

Furthermore, according to a forecast by ABI Research, an estimated 1.2 million units of smart watches will be sold this year and if this were true, then 2013 might be the year that sales for this interesting device will truly increase.

Also, customers who have smart devices tend to buy similar-brand gadgets and manufacturers like Apple, Samsung, LG and Google would like to bank on this theory and sell their very own smart watches. We think it's about time that the smart watch finally gets its accolades and that manufacturers step up their game and create watches that will shame James Bond's gadgets. If there are Google Glasses, why can't there be smart watches?
Press Release:
More Than One Million Smart Watches will be Shipped in 2013
London, United Kingdom - 16 Apr 2013 - Smart Watches have been around for the last decade. The wearable computing device has failed to take off for one reason or another: they looked ugly, were too bulky, had weak functionality, or the battery life was not good enough. However, over the last nine months a number of new smart watches have emerged that could change consumers' perceptions. Market intelligence firm ABI Research projects more than 1.2 million smart watches will be shipped in 2013.
"The strong potential emergence of smart watches can be attributed to several reasons," says senior analyst Joshua Flood. "Contributing factors include the high penetration of smartphones in many world markets, the wide availability and low cost of MEMS sensors, energy efficient connectivity technologies such as Bluetooth 4.0, and a flourishing app ecosystem."
The wearable computing device can be split into four categories: notification types, voice operational smart watches, hybrid smart watches, and completely independent smart watches. Notification type devices are the MetaWatch and Cookoo smart watches, for example, offering alerts for incoming calls, messages and other notifications. Voice operational smart watches enable users to conduct calls and speak some commands via the device such as Martian's smart watch.
Standalone smart watches with their own OS are moving beyond a smartphone accessory. With the potential to be purchased as a standalone product without the need for a smartphone, they offer high functionality and can connect to other consumer devices like audio speakers. A good example is the Italian smart watch maker, I'm Watch. Other good possible archetypes for this category could be Apple's hotly anticipated iWatch, Samsung's Galaxy Altius and Microsoft is also reportedly planning to release a new touch-enabled watch for its Windows-based smartphones and tablets. "Smart watches that replicate the functionality of a mobile handset or smartphone are not yet commercially feasible, though the technologies are certainly being prepared," adds Flood.
ABI Research's latest "Market Opportunities for Smart Watches" report analyzes and provides forecasts for the new wrist computing device. Regional device shipments and segmentation splits are also included in the report. It forms part of ABI Research's Mobile Device Technologies Research Service.
© 2020 YouMobile Inc. All rights reserved