NEW Dell Streak UI (Video)
NEW Dell Streak UI (Video)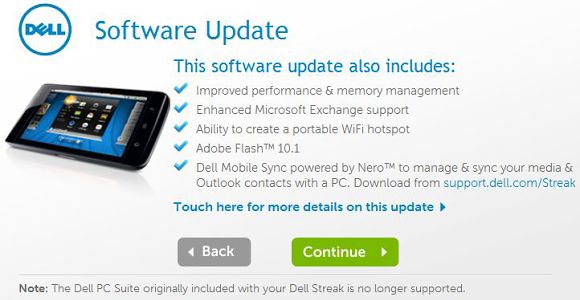 The Dell Streaks will be jumping from the past to the future they will start ditching Android 1.6 Donut and going straight to 2.2 Froyo very soon. Along with the usual updates that come with Froyo, the Streaks will receive a new UI as well.
Dell will start rolling out the Android 2.2 Froyo update in the UK by the end of November and move on to other regions from there. It will not be available for all regions simultaneously, instead it will be done in stages. Performance improvements, Flash 10.1 and Wi-Fi hotspots are of course on the list of new features, but there is the new Stage UI for the Dell Streak as well.
We first heard of Stage UI when Dell droids were announced. Now the new interface will be replacing the current custom UI of the Streak. Here's a 7 minute video of Android 2.2 Froyo with Stage UI running on the Dell Streak.
Video Below!
© 2023 YouMobile Inc. All rights reserved