Oppo Find N3 Flip and Watch 4 Pro have official renders and launch date
Oppo Find N3 Flip and Watch 4 Pro have official renders and launch date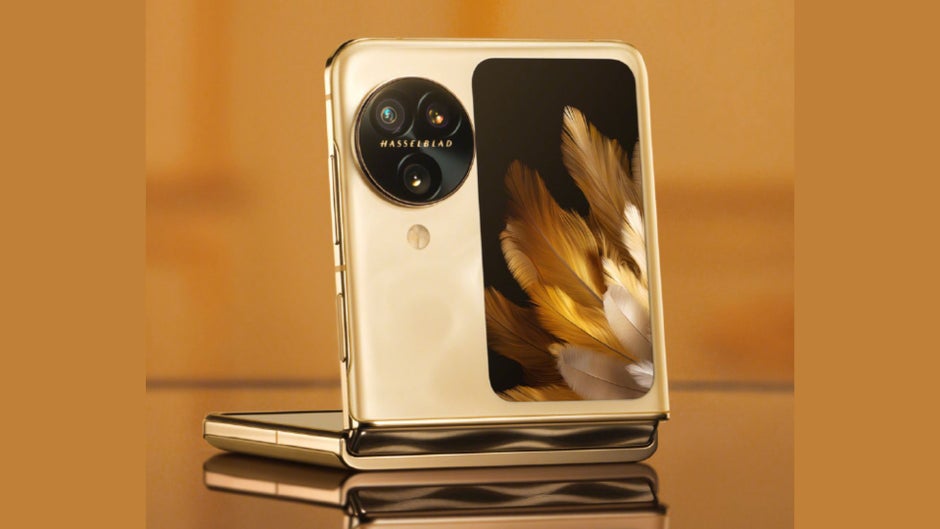 Adding to the lineup of clamshell foldable phones, Oppo is set to introduce the Oppo Find N3 Flip. The Chinese manufacturer Oppo recently revealed on Weibo that it will release the new Find N3 Flip and Watch 4 Pro on August 29 in China.
The main attraction of the event will undoubtedly be the Oppo Find N3 Flip. The officially released images from Oppo confirm the previously leaked designs and images that have surfaced in the past few weeks. It is official now that instead of two vertically placed cameras, the next-gen Find N3 Flip has three encapsulated within a circle.
For now, the rumors say that Oppo will use the same cameras that come with the Oppo Reno 10 Pro, meaning a 50MP main shooter with optical image stabilization, an 8MP ultra-wide, and a 32MP telephoto. In addition, the phone is anticipated to support 67W fast charging and house a 4,300mAh battery. It's said that the device will run on Android 13.
While the specifications of the device have not been officially confirmed by Oppo yet, leaks and rumors suggest that the Find N3 Flip will sport a 6.8-inch LTPO AMOLED display on the interior with a 120Hz refresh rate. On the exterior, there is expected to be a 3-inch cover display.
The Watch 4 Pro will also be part of the August 29 event
Undoubtedly taking the spotlight is the Oppo Find N3 Flip, but the supporting role of the Watch 4 Pro should not be underestimated. Official images of the Watch 4 Pro showcase its elegantly curved surface design. The watch is encased in stainless steel, features a ceramic bottom cover, and offers a variety of band options. To be sure of the exact number of bands versions available, we will need to await the official launch.
Just a few days ago, Oppo shared some details about the Watch 4 Pro. It will be powered by the Snapdragon W5 Gen1 chipset and will feature 2GB of RAM. The Watch 4 Pro will also incorporate an LTPO AMOLED panel with full-color Always On Display (AOD) support. This upcoming timepiece will include an eight-channel heart rate sensor, a 16-channel blood oxygen (SpO2) sensor, a wrist temperature sensor, and an ECG sensor.
Both the Find N3 Flip and the Watch 4 Pro will initially debut in China. The Find N3 Flip will probably be released globally in the coming months if the company follows the strategy it had with the previous Find N2 Flip, which was released for the global markets a couple of months after its launch in China. As for the Watch 4 Pro, we're not overly optimistic about a global launch, given that the Oppo Watch 3 Pro remained exclusive to China. But hey, who knows, maybe Oppo might surprise us.
© 2023 YouMobile Inc. All rights reserved