The ultra-low-cost Moto G Play (2023) battery king is finally up for grabs in the US
The ultra-low-cost Moto G Play (2023) battery king is finally up for grabs in the US
Unveiled all the way back in 2022, the entry-level Moto G Play (2023) is here at last to take on the similarly modest Galaxy A14 5G, which Samsung barely took the wraps off a week ago.
Unlike its direct rival, Motorola's latest super-affordable handset is only available unlocked in the US, at least for the time being. The OG Moto G Play from early 2021 was officially picked up by Verizon, T-Mobile, and AT&T, in case you're wondering, so there's clearly a good chance this belated second-gen model will follow suit at one or more of those carriers... eventually.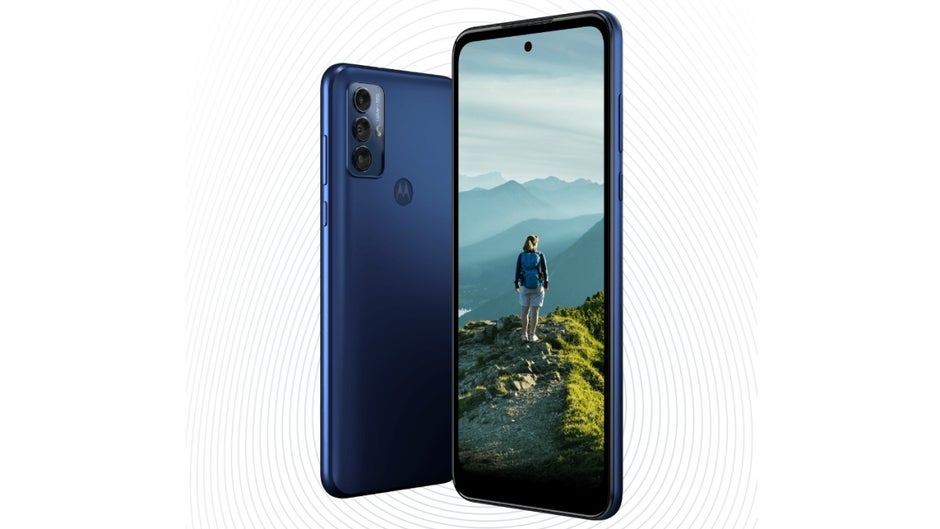 For now, regardless of your mobile network operator of choice, you can get the new phone straight from its manufacturer's e-store, as well as Best Buy and Amazon. The price point is the same across the board, and unfortunately for bargain hunters, there are no launch deals or discounts to be had with or without upfront carrier activation.
At $169.99, of course, the Moto G Play (2023) can only be described as a bargain, undercutting the aforementioned Samsung Galaxy A14 5G in its own US unlocked variant by a cool 30 bucks... while offering undeniably humbler specs and features.
For one thing, you're looking at a 4G LTE-only affair, and if that's not enough to put you off, the 16 + 2 + 2MP triple rear-facing camera system sounds... quite frankly horrible by any standards. There's also no defending the decidedly outdated 3GB RAM/32GB storage combination when the Galaxy A14 5G comes packing an extra gig of memory and twice the local digital hoarding room.
Then you have an outdated Android 12 version running the software show out the box and an unimpressive MediaTek Helio G37 processor under the hood. That leaves the Moto G Play (Gen 2) with just a few key selling points, only one of which is truly convincing.
We're talking about the "up to 3 days" battery life promise, which sounds exaggerated but may well prove feasible with a huge 5,000mAh cell, the aforementioned frugal SoC, and an even more economical "HD+" display.
The 6.5-inch screen aims to offset its sub-par resolution of 1600 x 720 pixels with 90Hz refresh rate technology, and for a low-end phone, the Moto G Play (2023) certainly doesn't look bad at a first glance either, sporting a modern hole punch design with relatively thin side bezels and an admittedly chunky "chin."
© 2023 YouMobile Inc. All rights reserved