3 Tips to Help You Stay Ahead of Online Fraudsters
3 Tips to Help You Stay Ahead of Online Fraudsters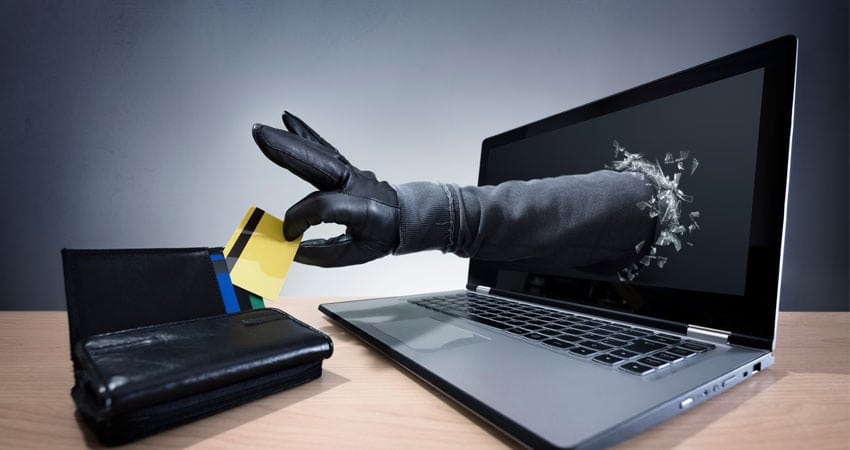 Internet fraud has grown and taken different dimensions. As technology advances, so do fraudsters improve their techniques of stealing from individuals. It's prevalent to find unsolicited emails and text messages in your inbox, asking you to provide personal details.
Some of these emails and text messages contain malicious files. The aim is to infect your computer or mobile device and steal personal information.
The best way to ensure your online security is by using apps that protect you from scams. You can find the best collection of apps to protect yourself from spam and fraudulent calls on Appgrooves.
Apps to Protect Yourself from Spam & Unwanted Calls.
I use two of the top apps you'll find on the page, and they've proven very useful to me. While using apps will help, the points below would further guarantee you stay ahead of fraudsters.
Be Careful with Links
Your email service provider might mark a genuine email as spam sometimes. But it doesn't take away the need to be cautious of email messages on your spam folder, or just any new email at all. You should have an eye to spot unusual and unsolicited messages.
Fraudsters often offer cheap products for sale, or pose as a social network provider, and try to lure you into clicking an external link. If you fall for these scam tactics and provide your details on those phishing websites, your information will likely get stolen. You can lose sensitive data or even money from this.
Check links attached to your emails and ensure it's safe to visit. Also, ensure that the websites you visit are generally safe. Download files and software from trusted sites alone as some websites can embed malware in files gotten from their site, and your credentials are their target. Apps are available to help you identify spam websites.
Use Spam Filters and Antivirus
Fraudsters could send spam emails with attachments. These attachments mostly contain malware, targeted at stealing your credentials. Some might install malicious software into your system to enable the fraudsters to monitor your online activities. Before you download any attachment into your computer, ensure such email messages come from trusted sources.
Technology has continued to help us protect ourselves from spam emails and maintain our online privacy. Spam filters can help protect you from spam emails by scanning the emails you receive for malware and quarantine any malicious content in your emails.
If you download malware into your laptops, antivirus software can help you identify and remove such files, and ensure your credentials are safe. It's vital to have these tools handy, and from competent sources, to ensure you're safe. Scan your laptop frequently for malicious software and files, and follow the instructions of your antivirus software to deal with any identified malware.
Use Call Identifiers
Fraudsters are not limited to emails and text messages. Some can go the length of calling their target on phones and posing as agents of various trusted agencies or financial service providers. They might even offer to help you with certain products or services.
Most times, you might receive the call from a cloned phone number and think such requests or offers to assist you are coming from trusted agents. It's safe to be skeptical of calls from an unknown number. Don't be quick to provide sensitive information to such callers, except you're sure of the request.
Using call identifiers can help you identify who your actual callers are, and their location. Appgrooves has a collection of apps that can help you track the source of any unknown calls you receive.
Conclusion
Identifying and dealing with fraudsters can prove challenging. The importance of being cautious is paramount. Using apps and software can make it easier to identify and effectively deal with cheats. Get apps and software that best serve this purpose and be completely protected.
© 2023 YouMobile Inc. All rights reserved