5 iOS/Android Games We Look Forward to in 2020
5 iOS/Android Games We Look Forward to in 2020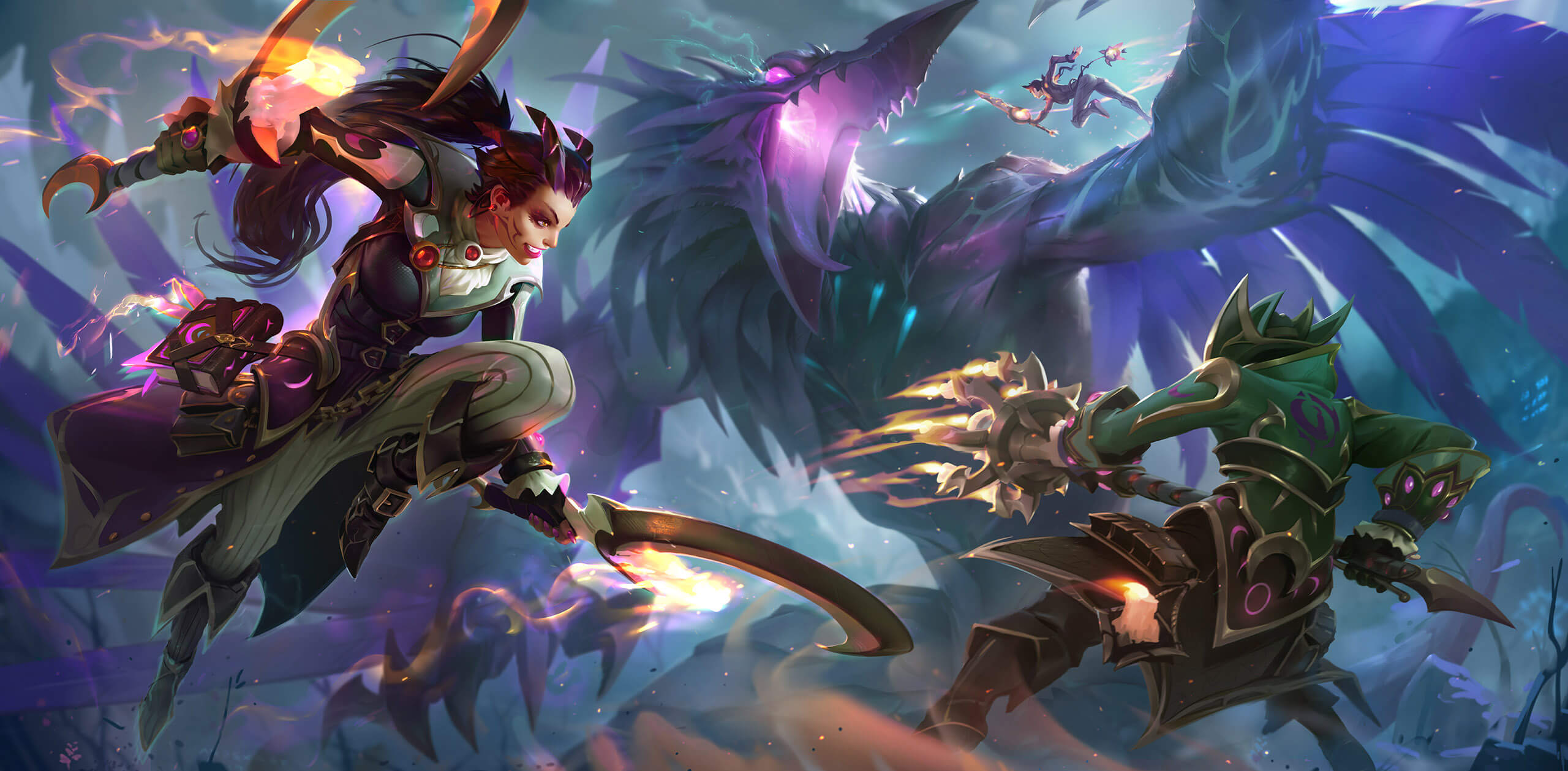 Mobile games have never offered as much depth and complexity as today. Thanks to technological progress, we can play exciting and challenging games with exceptional graphics on the go. If you are a fan of mobile gaming, you've surely visited roulette77.co.za and played online roulette. And if you would like to know which iOS and Android games will mark 2020, you've come to the right place. Here is the list of the most promising releases for this year!
Diablo Immortal
We agree that Blizzard could have announced a mobile Diablo game in a far better way than tricking us into thinking they are announcing Diablo 4. Fortunately, the studio revealed they are working on a full PC version, which means we can look forward to Immortal without feeling guilty.
The portable version seems to be an action RPG in a hack-n-slash style, which is a formula we know well. The trailer features a fast-paced game with beautiful graphics and sound effects. We know that in-app purchases can often ruin mobile gaming projects, but we hope that Blizzard will do a good job with the Immortal. The good news is that both Android and iOS users will get to play the game.
Path of Exile
Path of Exile is another game that started its life on PC. Today, it is one of the most popular online RPGs that is free to play. You can't help but compare it to the classic Diablo because the resemblance is uncanny. However, Grinding Gear Games focused on co-op playing, allowing you to join forces with others and battle rivals, take on quests, etc.
The mobile version of Path of Exile should be almost identical. The developers promise they won't ruin the portable release with usual things that destroy the experience for those who play on the go. We can't deny that they've been managing the PC version successfully for years, which is why we are willing to give them a shot. PoE will be released for both Android and iOS.
Super Meat Boy Forever
Those who scratch under the surface of the gaming scene love finding gems developed by indie studios. Super Meat Boy is one of the games that marked the entire last decade. If you still haven't played this platformer, we suggest trying it before the mobile version becomes available for Android and iOS.
The idea is simple – you need to complete the level while avoiding traps like saws and holes. However, that is easier said than done, and that is where the attractiveness of the Super Meat Boy lies. According to the developers, the mobile version will combine over 7,000 levels to ensure you never encounter an identical design. Remember, this is not a game for those that don't like losing their life frequently. You should be ready to face multiple deaths before you can finish the level, but that's what makes you proud once you complete it.
Mario Kart Tour
Super Mario had a successful debut on mobile platforms, and Nintendo will look to build on that during 2020. That means we can expect Mario Kart Tour, a portable edition of a very successful franchise.
The recipe is familiar – you can download and play the game for free, but in-app purchases might help to play more or make your kart look better. Nintendo mentions that we can expect Mario Kart Tour during the summer.
Dauntless
As you can see, the majority of anticipated games already have their PC versions, and Dauntless is no exception. This is another RPG in which you join forces with other players to take on monsters. You play the role of a slayer, and your task is to kill as many monsters as possible. That earns you materials you use to craft items to take on stronger creatures.
When it comes to the mobile version, you will need to be patient because it is in the early concept phase. However, we truly hope that the developers could surprise us with a new release until the end of 2020.
© 2023 YouMobile Inc. All rights reserved