Best Android Games of 2019 So Far
Best Android Games of 2019 So Far
Although we're still only in the first half of 2019, a sea of games appeared on Google Play. Some of them are good, while some of them are horribly bad without any creativity whatsoever - so mind what you download.
In that respect, I've decided to create a list of the best games for Android that you can find in the store. Most of these titles are extremely popular, and these games were good enough to climb onto the top of the lists even at the beginning of the year. The developers ensured that there are enough genres to choose from, so all the players can have fun playing their favorite games. You can play anything from racing to fantasy games. What's worth mentioning is that gambling games have become quite a spectacle lately, you can even play blackjack for real money online nowadays. Of course, this goes for the older, legal group of gamers.
Without further ado, let's uncover the games you should download and play in secret while pretending you're working hard in the office. Note that some of these require strong phone specifications with the latest version of Android.
5. Trivia Crack 2
The original Trivia Crack was a game that held up for a very long time. Nearly everyone loved it - from kids and teenagers to doctors and lawyers. By playing this quiz-like game, you can test your general knowledge. As you're competing against opponents, you must answer questions from different areas; history, geography, sport, pop culture, science, etc. And the application always asks for your age so it knows how difficult the questions should be.
Well, this year we're witnessing the release of Trivia Crack 2. It is a fantastic continuation of a famous smartphone game, only improved. It kept all the funny characters, animations, and its core - but the developers added even more extra features. Additionally, there are thousands of more questions to make you test your wits. So, if you're a fan of trivia games, don't miss Trivia Crack 2. Plus, it works without any setbacks. You surely won't regret downloading it.
4. Pokémon Go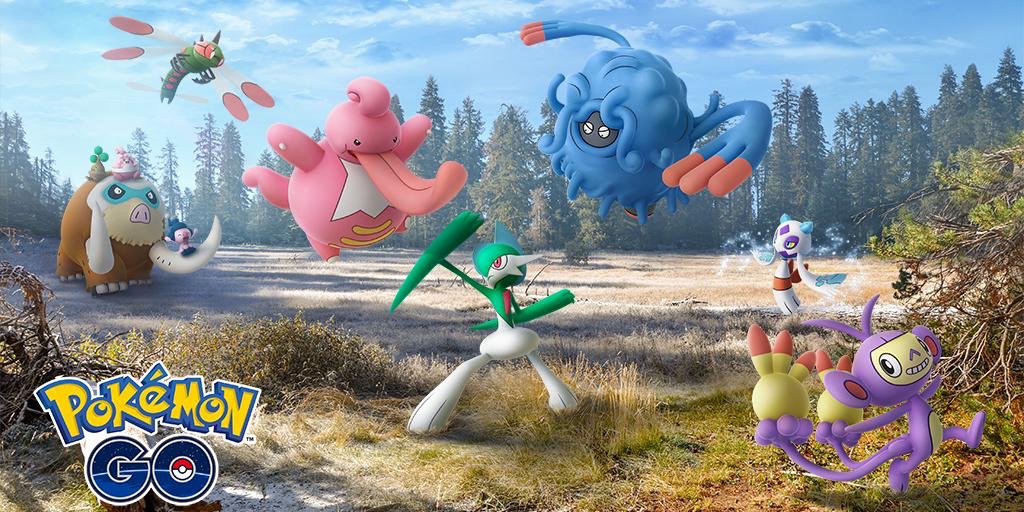 This game debuted in 2016, and you were probably a part of the hype. It became the most profitable game of the year only a month after its release, and people went crazy for it. There were even countries that expressed great concern for the safety of players. Unfortunately, the Pokémon Go craze died out fairly quickly mostly because of the bugs in the game.
What many people didn't know is that back then the game was still in its beta phase. Additionally, it had only about 150 Pokemon species you could catch. Fast forward to 2019, and Pokémon Go has nearly 300 pokemon species in store for you. Although people have been sleeping on it for a good 2 years, it slowly resurfaced in popularity since the beginning of 2019. All the glitches have been fixed, and everything works immaculately. There are some additional features that weren't there back when many people uninstalled the game from their phones. So feel free to download it - I promise that you'll be pleasantly surprised. The nostalgia will kick in harder than ever.
3. Fortnite
Obviously, one of the most popular games of this and last year had to find its way to this list. Fortnite is available for Android phones, but you won't be able to download it from Google Play. You can download it only from the Epic Games website - don't worry though, it's perfectly legal. Although it appeared in 2017, the game truly became mainstream in 2018, when it scooped a lot of awards for the best game of the year.
So, you don't have to be tied to your desktop in order to enjoy Fortnite anymore - it will follow you anywhere you go from now on. You do need an Android phone with strong specifications though, so try to keep that in mind. The developers behind the game made sure not to disappoint the loyal fanbase, which is why it works really well.
2. Dragon Ball Legends
If you're a 90s kid, it would be a disgrace not to have this game in your smartphone. The story of Dragon Ball and young Goku first appeared in the mid-80s. However, the popularity of this anime was so immense that it continued up to this day. Moreover, Dragon Ball and Sailor Moon are probably the first two animes to break through to the Western market.
If you owned PlayStation 1 and 2 as a kid, Dragon Ball Legends for smartphones will throw you back to the times of bliss and peace. Remember when your only concern was finishing your homework so you could connect your PS2 to the TV set and play all day? Either way, this game will bring you only the best memories. Also, there are additional features that you didn't see before - it's not all about fighting. There's the PvP mode and the adventure mode, so you can enjoy the storyline of your favorite characters.
1. PUBG Mobile
The only game that could Beat Fortnite and Dragon Ball for the first place is PUBG. Unlike its desktop version, PUBG mobile has only one map for now, but this will probably change fairly soon. The game is totally free, and as usual, you get to fight against 99 other people; only one person can win.
The PUBG creators successfully managed to transfer the excitement of the desktop version to the Android platform. You might have some issues learning how to manipulate the controls, but this is not because the game is glitchy. It's actually because many players are simply not used to playing it without a mouse and a keyboard. Either way, developers left no space for disappointment, so make sure to download it and enjoy.
Who Knows What the Future Holds
It's only the first half of 2019, so who knows what other reputable game makers have in stores for us later this year. Make sure to stay updated so you can join in the hype of upcoming games. Have fun!
© 2018 YouMobile Inc. All rights reserved