Best Mobile Slot Games in 2019
Best Mobile Slot Games in 2019
It's time again to put those itchy fingers to use on mobile slots for real money. Today, we're going to look at the best slot games that you can play on a mobile device. We've looked long and hard, but managed to find some of the best ones out there: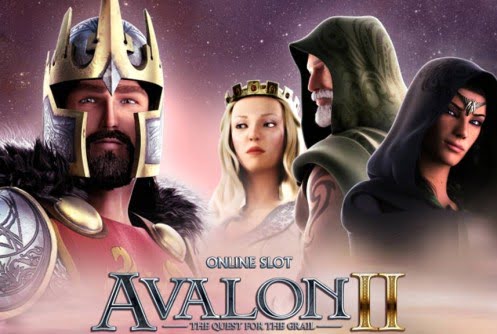 Avalon II
This slot game brings in that sense of a different time. The theme of this mobile slot game is medieval times. There are knights, maidens, princesses, and villains who will pop up on your screen and contribute to your winnings. Avalon II also uses other stand-ins for the standard slots game. The rest of your panel is filled with playing card numbers from nines to the Kings. It's the presence of the jack, queen, and king cards that help to contribute to the overall feel of the game.
Book of Ra Deluxe
The Book of Ra Deluxe is based on an Egyptian themed concept with a little Indiana Jones thrown in. The standard ten to ace cards are also present, but what makes this game one of the best mobile slots for your android is the Egyptian symbols coming up here and there. There are pharaohs, treasure hunters and scarabs of interest. The most interesting part of it, however, is the coveted Book of Ra popping up. This is definitely the treasure you're seeking!


Max Quest: Wrath of Ra
Did you want to ever play a shoot-em-up for real money? Well, Max Quest is what you're looking for, then! This game is an official game, but it has more of an arcade experience where you get money for blowing up zombies, scarabs, and other funny creatures.
Mega Fortune
Wealth is the name of the game when it comes to Mega Fortune. This game has a distinct look and focuses on the symbols of money! The possible outcomes here include rings of varying value, Rolex watches, and glasses of brandy, complete with a cigar! There are even limos, but what you're really looking for are bonus wheels and those bottles of champagne!


Mega Moolah
Among other online slots for your mobile, you should definitely note this one. Don't let it deceive you. Though, this game has a distinctly jungle feel to it, complete with the sounds of the wilderness in the background while you play. In addition to the ten to ace cards, there are gruff lions, imposing elephants, and friendly giraffes in this fun, and more animated game.
Starburst
This name is more appropriate for its approach towards sparkling gems as being the center-point of this adventure. There are different shaped gems in this game, resembling ambers, amethysts, emeralds, sapphires, and rubies. If you have a love of gemstones, then you can start with this one when choosing the best mobile slot games. Both luck 7s and the occasional bar symbol also show up to contribute to your winnings.

Thunderstruck II
Thunderstruck II goes with a more middle-ages feeling with a silver-framed screen, complete with old Nordic designs. The installment focuses more on the magical feeling of wizards, Valkyries, and fabled cities. There are the card numbers of nine through the ace, but there are also bonus symbols and the Thunderstruck II symbol, itself, to look for when you need some real money. What happens when you get Thunderstruck? A great bolt of lightning flashes across the screen, that's what!
Wheel of Fortune
This gameshow themed slot game comes with the complete experience of sounds from the show and the same look and feel. The symbols are largely berry-oriented, featuring cherries, plums, oranges, and bananas. However, what you're really looking for here are the prizes to pop up! These prizes are in line with what the show has, which is to say new cars and other prizes. Where's the big win? Look for the Scatter and Wild bonus symbols to pop up!
Wild Bazaar
Wild Bazaar reminds me of one of those stands in a traveling amusement park where you had to try to knock down glass bottles with a baseball! Remember those? Well, this game looks like that, but it's really a different sort of online slots for your mobile. This one features the stand, but instead of the bottles, there is the screen with all of those symbols across it. So, what are the symbols on this one? Well the prizes at the bazaar, of course! This one features jewelry and treasure chests of all colors.
Wizard of Oz
Let's be honest: you get what you pay for. This is The Wizard of Oz, true to the original 1939 film, with Dorothy Gale, smiling out of the screen at you! There are tornadoes, air balloons, dogs in baskets, the whole works. And yes, there are lions, tigers, and bears... Oh, my! The Wild card brings up an interesting animation from the movie of Glenda.
© 2020 YouMobile Inc. All rights reserved