Highly Anticipated and Most Loved Mobile Games in 2020
Highly Anticipated and Most Loved Mobile Games in 2020
2020 has not been a good year for most of us, but never have video games been so important than they have proven themselves during this particular year. After all, games are what saved a good many of us from being bored to death during the lockdowns!
In fact, for a large majority of people, mobile games were what kept them going during these tough times, in the middle of all the gloom. You will find that some games on this list are yet to be released, but it's quite possible that by the time you get around to reading this, they will already be out and available for download.
Dauntless
Dauntless looks, feels and plays like Monster Hunter: World, but without any semblance of a real story and minus a lot of the complexities from Capcom's release from 2018. You will hunt different types of monsters, upgrade your gear and progress for free to begin with, but the game feels less and less enjoyable with each passing hour unless you start paying. Nevertheless, the MMO is not as pay-to-win as some of its contenders and that's saying a lot for any FTP game that looks, feels and plays this well.
The MMO is available right now on all major platforms, including the PC, Xbox, PlayStation, Switch, iOS and Android as an online only action-MMO. As you can probably guess, how good the free-to-play Monster hunter clone will look, depends largely on your mobile device. Expect Dauntless (mobile edition) to look best on the iPad Pro 2020, iPhone 11 Pro and Android smartphones/tablets sporting a Qualcomm Snapdragon 865 SoC.
Diablo Immortal
Well, there is no telling when Blizzard will be releasing the mobile Diablo game exactly, although we are almost sure that it will arrive on your smartphones and tablets by the end of 2020 for sure. Right now, you can pre-register for the game and get early access before others on the Play Store, but there's no telling when that will happen either. Nevertheless, simply based on the fact that a big developer like Blizzard Entertainment is taking their time in perfecting this mobile, hack-n-slash action RPG could mean great things for Diablo Immortal. Check out the latest gameplay and cinematics footage here.
3 Tiny Gods Slot Game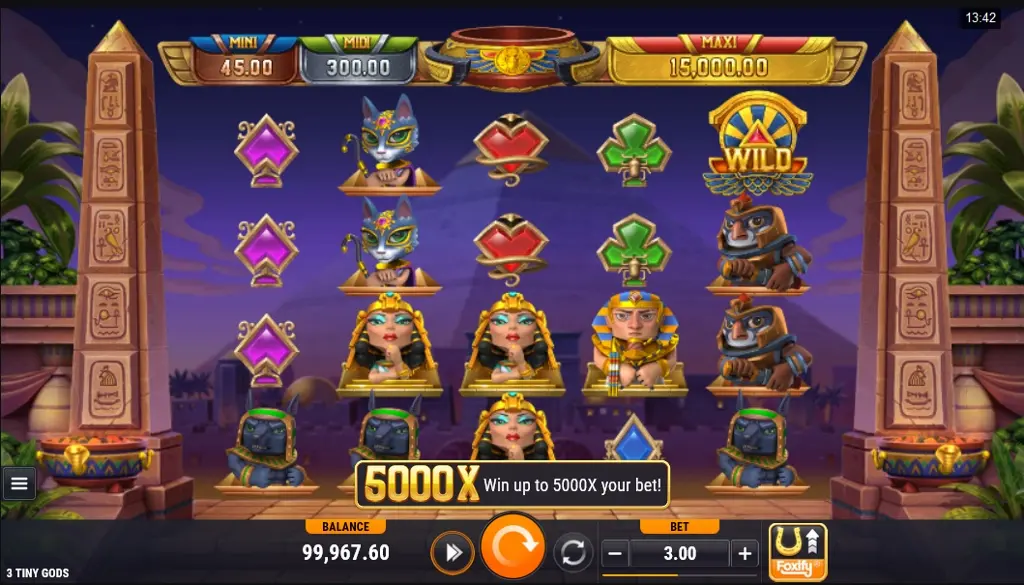 If you don't mind betting on your understanding of casino odds every now and then, you will find Foxium's 3 Tiny Gods to be a particularly enjoyable game that was released earlier this year. What makes 3 Tiny Gods one of the best slot games of 2020 is the graphics, presentation, soundtrack, bonus stages, animations and most importantly, the refreshing take on the done-to-death ancient Egyptian theme. Every time one of the three Gods drop down from the podium up top to help you win is a surprisingly interesting and impressive animation that doesn't get old too quickly.
With a chance to win 5,000 times your total stake (0.10 - 50 coins per bet) and an RTP of 96.4%, the 5x4 slot offers medium volatility and a decent chance to win big. Do make sure that you play the game at one of the reliable and well-regulated top mobile operators to have a fair chance at winning against the casino. There is no shortage of deceptive and unfair online casinos these days, so it's best to stay away from unverified sites altogether.
Finally, Apex predator deserves special mention as well for those looking to take a break from PUBG: Mobile and find something new to play. The game has been a hit on PC, let's see if it can leave up to the expectations on being released for Android and iOS later this year.
© 2023 YouMobile Inc. All rights reserved