Joyoshare UltFix Review
Joyoshare UltFix promises to be the most comprehensive solution against more than thirty common iOS related issues, but can it hold true to that promise? We decided to check it out by going through the main recovery features of UltFix and testing them out.
The 3 Step Fix?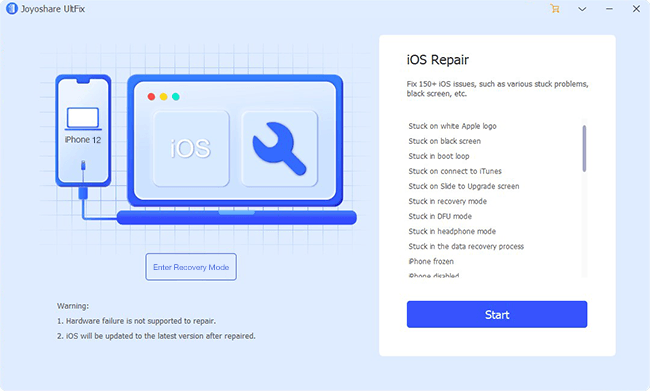 Joyoshare claims that it can help iPhone users tackle more than 30 issues in just 3 quick steps, and it does deliver for the most part. However, it should be noted that we found UltFix actually takes more than just three steps to do its work.
Even then it's nitpicking at best, since nobody actually counts the steps while fixing recovery issues, but just in case you do, know that you will need more than just three clicks or steps to get what you need to get done!
Fixing Devices Stuck into Recovery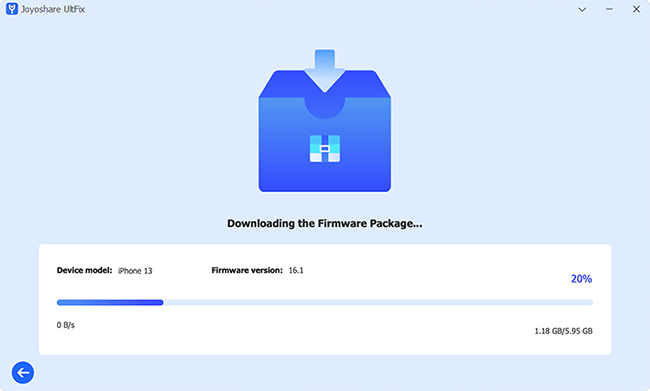 Install and run Joyosare UltFix, then connect your Apple device before clicking Start

Select Standard Mode > Next > Select Device Model and then follow instructions till you reach the Recovery Mode Enter/Exit Screen

At this point, all you need to do is click on Exit Recovery Mode, which should help your iOS device get unbricked/unstuck again

If that doesn't work, try clicking on Enter Recovery Mode, which will do the trick
Installing ROM/Firmware and Repairing the Device
Follow the first two mentioned steps above

Select Enter Recovery Mode >Next

Select the correct device to Download the correct firmware package, and wait till the Repair Prompt comes Up

Once you click Repair, UltFix will unzip the firmware package, install it, and fix all software related iOS issues automatically
Advanced Mode?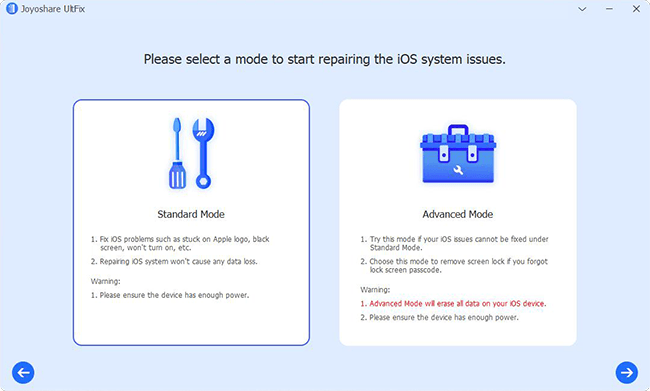 Advanced Mode is exclusively for times when you have lost access to your Apple ID/Password/Passkey, and you are ready to format your data beyond recovery! It will give you access to your iPhone again, but you won't have access left to any data that wasn't already backed up onto the cloud via iCloud or iTunes.
What Can UltFix Exactly Fix?
Given that all the issues which iOS users may solve with Joyoshare UltFix are not clearly listed, it's difficult to just predict what those 30+ issues might be which the software can help with. Nevertheless, we tried out and found to our pleasant surprise that at least the following (forced!) issues were solved with Joyoshare's ultimate iOS recovery software without a hitch, in most cases.
The dreaded iOS black screen

Apple logo keeps flashing while rebooting, but nothing happens

Apple logo gets stuck in boot loop

Device frozen mid-use; screen gets stuck and nothing responds

Apple device won't charge or even turn on

Failure of an iOS device to update itself via OTA repeatedly

iPhone disabled because of a forgotten passkey (it will format your device though!)

Cannot connect to iTunes
In most cases, data was not lost thankfully, but if you forget your passkeys, you will have to reset our device and alll data will be lost.
UltFix Supports All Apple Devices including Macs
Aside from inbuilt support for Windows, the iOS system recovery software from Joyoshare also has a version for Macs. It should be noted that in addition to the iPhone, iPod Touch and even the Apple TV, UltFix can be used to repair and fix common iPadOS issues as well. That's right, although the official site doesn't mention anything about iPadOS support, we tried it and found that it worked pretty much the same as it did on iOS devices! The bottomline is that if you have any smart device released by Apple in the last few years, Joyoshare's UltFix has inbuilt, natve support for it.
Should You Buy It? Try It Free First
Do keep in mind that since this is a software resource we are testing here, it cannot help iOS users if their device is physically damaged. Other than that, UltFix is certainly the most capable iOS recovery software we have come across yet. It would perhaps be better for most users to try out the free version first, before deciding whether they want to buy it or not. Nevertheless, Joyoshare UltFix does hold up to its promises pretty well and we doubt that anyone looking for a quick fix against common iOS software related issues will find it lacking.
© 2020 YouMobile Inc. All rights reserved