Mobile Payments Technology & Trends
Mobile Payments Technology & Trends
As the most recent statistics from OFCOM reveal, mobile phone use in the UK is now almost universal with 94% of adults owning or using a mobile (Q1 2017). Of these, 76% have a smartphone (Q1 2017), while the number of households that are 'mobile only' has risen to 18%. Combined with this significantly greater use, the proliferation of apps that we use for everything from booking tickets to watching what we eat would seem to suggest that our reliance on our mobile devices is only going to increase.
One of the most significant changes that mobile technology has brought about is the way we pay for goods and services. There has been a rapid and significant increase in the number of people in the UK who make purchases both online and in person using a mobile phone.
This has in large part been brought about by a significant increase in the use of contactless payment cards across the UK, along with other mobile payment systems such as Apple Pay and Android Pay, Boku, along with a burgeoning range of person-to-person (P2P) apps that enable you to instantly transfer money electronically to another individual, often without having to go through a bank.
However, while the number of contactless card payments in the UK as a whole has grown exponentially (more than £25 billion was spent via contactless payments in 2016), it has been interesting to note that UK consumers have not embraced other forms of mobile payment quite so readily. For instance, Apple Pay, Android Pay and Samsung Pay have not quite had the impact many expected (despite the fact that the number of Apple Pay transactions in 2016 grew by 300%).
While most people in the UK are more than happy to use a contactless debit or credit card (i.e., a card that does not need to be inserted into a card reader and for which no PIN is required) to make a payment at a supermarket or coffee shop, they have not necessarily seen the need to move over to alternative payment systems where only a mobile phone is needed, such as those offered by Apple, Google and Samsung. For instance, payments made using Apple Pay or Android Pay by passengers on Transport for London services account for only 8% of all contactless card payments (albeit this figure is up from 3.5% twelve months earlier).
Security concerns are cited by some as preventing them embracing card-free payment technology, while others have not seen a pressing need to adopt the technology given that existing 'tap and go' or 'wave and pay' cards largely do the same job. There is also the sentiment expressed by many consumers that losing a mobile phone or having it stolen is a traumatic enough experience without the added complication of card security being compromised as well.
Another reason that has prevented greater uptake of mobile payment services has been their hitherto relatively limited acceptance, meaning that consumers haven't found that there are enough opportunities to use the system to warrant switching over to it entirely.
However, two important factors point towards much faster growth in the mobile payments sector in the very near future. Firstly, the demographics. The latest available data from 2016 showed that almost 60% of payments made in the UK using Apple Pay or Android Pay were by users aged 16-34. If these early adopters continue to use the technology moving forward, this will impact significantly on the overall number of users, as currently only 3% of users are aged 65 or more. In ten to fifteen years, however, we can expect to see a much wider spread of age groups experienced in and used to using mobile payments.
Another game-changer could be Apple Pay's move to accept limitless payments. To date, most card readers that accept contactless payments (both mobile phone and card) have a maximum transaction limit of £30. However, the majority of tills in the UK that accept Apple Pay are now able to process payments greater than £30, and it is expected that this will have a dramatic impact on uptake rates, and will give the mobile payment system a distinct advantage over bank-issued contactless debit and credit cards.
Android Pay too is making inroads in this sector, and while uptake has been slower than expected since its introduction to the UK in 2016, the fact that 60% of the mobile phones in the UK use the Android operating system would suggest that there is much unrealised potential for growth. The launch of Samsung Pay, and the Barclays Bank mobile payment system (available through its own native mobile banking app) have further broadened the choice for consumers in this area as well.
Therefore, it would seem to be the case that while acceptance of mobile payment systems in the UK has been steady rather than explosive, a significant incremental increase in uptake is expected to continue. And whether people are aware of it or not, it will soon be the case that just about everyone in the UK will soon be carrying in their pocket or purse the mobile technology to pay for a coffee, buy the week's shopping, or book a holiday, without the need for a conventional plastic card at all.
Popular mobile payment methods
As well as direct mobile payment systems, there are many other ways in which mobile phones can be used to buy goods and services in the UK.
Pay by Mobile
Pay by Mobile is an increasingly popular way of making payments via a mobile phone. When you make a purchase using Pay by Mobile on a service like Boku or Fortumo, the amount you spend is added to your monthly mobile phone bill if you are on a post-paid plan, or deducted from your balance if you are on pay-as-you-go.
The Pay by Mobile payment method has proved very popular with the young, and payment solutions like Boku are frequently used in the leisure sector, with mobile casinos for instance offering a range of payment methods and Pay by Mobile options. Carrier billing payment methods are also a popular alternative for those without traditional banking arrangements, such as credit or debit cards, and are an especially convenient way of making in-app purchases or subscribing to streaming services. There are also specialist services like PayByPhone that enable you to pay for your parking across the UK with your mobile phone, or OboPay which enables you to make person-to-person payments that are charged to your mobile phone account.
Another reason for the popularity of Pay by Mobile payment systems like Boku is that the costs are charged to the merchant rather than the user, making it a cost-effective way of making digital and online purchases.
One of the most significant developments in carrier billing services in the last year has been a proposed partnership between Boku and ALTBalaji to stream original video content to customers globally. This will no doubt further increase the appeal of highly convenient Pay by Mobile payment systems.
E-wallets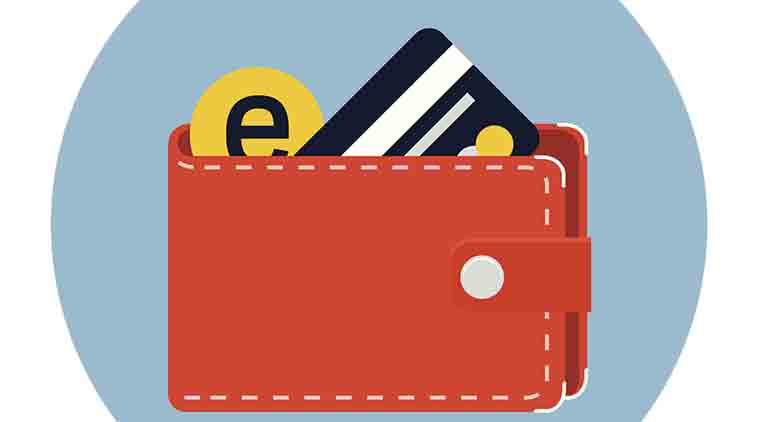 E-wallets have long been one of the most popular online payment methods and they can be used for mobile payments as well. Skrill and Neteller are the two most prominent and widely accepted e-wallets, and can be used to make online purchases for a wide variety of goods and services via mobile. Many users appreciate the security that e-wallets give them, as they act as a third-party middle man between you and any retailer or service provider you deal with so that they don't have access to your bank account or credit card details.
There are fees attached to using e-wallets, usually when you make a deposit into your account. However, most retailers or leisure providers that you deal with won't charge you for making a purchase or adding funds to a casino account, for instance.
Recently, both Skrill and Neteller expanded into offering P2P payments. With Skrill, all you need is the recipient's email address or mobile number, while for Neteller money transfers only an email address is required.
P2P payment apps
Person to Person mobile payments (generally known as P2P apps) are a quick and straightforward way of transferring money from one person to another using a mobile phone, often without the need for bank accounts. P2P apps are designed for transferring small amounts of cash, rather than large money transfers.
P2P apps have proved to be an especially popular way for friends to repay small amounts of money, or to share the costs of purchases or services (e.g., splitting the bill at dinner, or for buying tickets to a show or match), and there are a growing number on the market. Each has its own different capabilities, with one of the most notable differences being that some will require both parties to have the app, while others let you send cash to, or request money from, anyone with a mobile phone. The cost of using these apps will vary as well.
One of the most popular P2P apps in the UK is Paym. You link the app directly to your mobile or online banking account, and so any money you send goes straight from your account as it would with any other purchase. All you require to send money to a friend is their mobile phone number (the Paym app will access your contacts for this) and the recipient will get a text saying they have been sent cash by you (provided their bank supports the Paym system).
One of the biggest developments in P2P apps is the news that Facebook has now launched Person to Person payments in the UK. Using the Messenger app, you can send cash either from your mobile or your laptop, and once you have linked a debit card to the account there are no fees applied. There is a maximum transfer amount of £2,500, although like most P2P apps, the majority of people use it to transfer small sums to friends.
Contactless credit and debit cards
Currently, credit and debit cards remain the dominant form of contactless payment and are generally used more often than mobile payment methods. However, Barclays Bank has now launched its own mobile payment system which removes the need for a physical card and enables its customers to use their mobile phone to make purchases in the same way as they currently do with a tap-and-go card.
However, as discussed above, as Apple Pay and Android Pay make further inroads into the market, it is expected that other major high street banks will also launch their own mobile payment systems. And although no-one is expecting it to happen anytime soon, just as cash was overtaken in 2016 by contactless cards as the primary means of making physical purchases, it's not unreasonable to expect that plastic credit and debit cards will go the same way in the not-too-distant future.
The future of mobile payments
It's hard to imagine a future where mobile payments don't become the dominant means of making purchases both online and in physical stores, not only in the UK but globally. Mobile payments have become especially beneficial in underbanked regions of the world, most notably in Africa, and with the number of mobile phones users worldwide predicted to top 5 billion by 2019, the further uptake of mobile payment systems would seem inevitable.
As we carry more and more of our lives around in our mobile devices, it is logical to expect that we will further embrace technology that is integrated within these devices. Mobile payment systems reduce the need for physical cards, make transferring money quicker and easier, and enable us to access the growing number of digital and streaming services with greater ease. So even if your mobile phone isn't your wallet right now, you can almost certainly expect it to become so in the future.
© 2023 YouMobile Inc. All rights reserved