Pink Samsung Galaxy S4 mini spotted and likely to be available on Sprint and ATT
Pink Samsung Galaxy S4 mini spotted and likely to be available on Sprint and ATT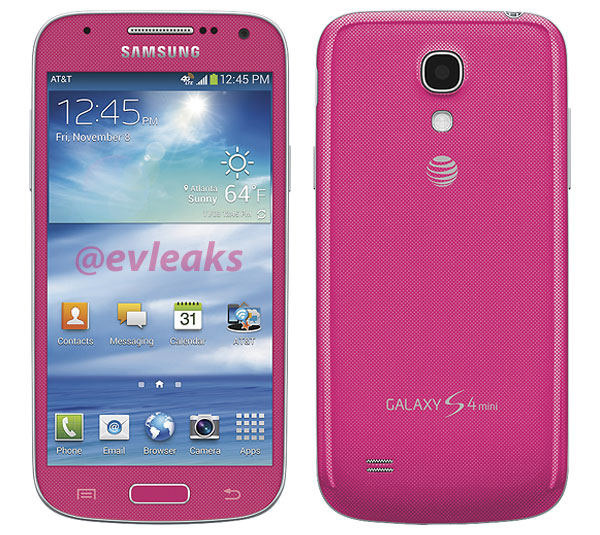 Above image is the Samsung Galaxy S4 mini for the US carriers. According to evleaks, it has revealed three new hues from the S4 mini, arriving on AT&T and Sprint networks in the US.
AT&T will be getting an extremely flashy shade of pink, or hot pink because it is often referred to. That one is bound to divide opinions but there is no shortage of people that like pink devices.
Sprint has got the more sober shades. You have the standard monochrome, or Black Mist and White Frost, as Samsung likes to call them.
Other than the colors, they are identical to the existing Galaxy S4 mini available in the US.
What do you guys think about the pink Galaxy S4 mini?
© 2020 YouMobile Inc. All rights reserved