The Samsung Galaxy S10 is Finally Here!
The Samsung Galaxy S10 is Finally Here!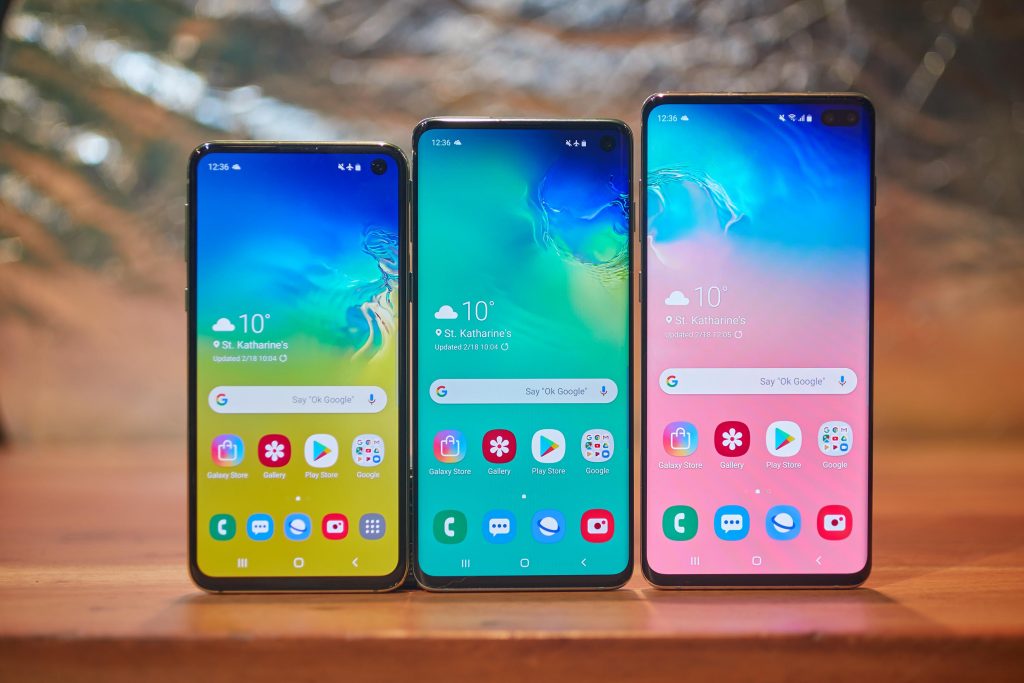 Samsung seem to be sensing the rougher period Apple's crossing through right now and decided to go full steam ahead into launching its new creations so that they put a considerable lead between them and the Californian rivals. After announcing the first foldable phone just a few weeks ago and teasing everyone with the 10 generation flagship smartphone, the Samsung Galaxy S10, the Asian tech company is starting to put actions to words with the launch of the latter. We're going to cover all the feature from a user perspective and try to accurately answer the question of " Do I need an upgrade?". Of course, for some of our you, this topic won't be as interesting as reading online casino reviews, however, it's something very hot and it needs to be covered properly.
To Infinity-O and Beyond
Without doubt, the best feature of the new Galaxy S10 comes from the amazing 6.1 inch Infinity Display. This is the feature that sells the smartphone and introduces a smooth edge-to-edge screen that scratches from side to side and top to bottom with millions of pixels spilling over the finely curved edges. The new display is so large that it leaves the front camera being a small punch-hole looking spot on the screen and what's even more impressive is that all the sensors are perfectly tucked behind this bright and rich Super AMOLED display.
Ultrasonic Fingerprint Sensor
Ever since the first use of fingerprint technology to unlock or use certain feature of smartphones, this technology was controversial. Of course, we're not going to focus on this matter, especially in times when big tech companies are accused of industrial-scale spying. Instead, we're going to give Samsung a massive pat on the back for giving up on the fingerprint pad that they placed on the back of the Galaxy S9. The ultrasonic fingerprint sensor is now perfectly integrated in the same Super AMOLED display that hosts the camera sensors. Getting an impressive 93.1% screen-to-body ratio, the Galaxy S10 is simply outstanding when it comes to its display capabilities.
Triple-Lens Camera to Capture Everything
The same concept of maximization is behind the triple-lens rear camera the S10 comes equipped with. It allows you to take normal shots, telephoto and even ultra-wide photos with ease. Of course, the hit features like ultra slow motion are still there and have been improved with the addition of the third camera on the Galaxy S10. And while the ultra-wide camera is not necessarily a new concept since it was used on some LG phones before, it is all about capturing more of what lays in front of you without needing to back up.
Other Features
If we were to describe the Samsung S10 in a few words, it's like taking hallmark features of other handsets and packing them all into one phone with flawless functionality. Of course, since we're talking about one of the biggest tech companies in the world, Samsung comes with a lot of pioneering technical features like the Wi-Fi 6 or HDR10+ that are firsts on smartphones. However, they also bring features that have been used before like Wireless PowerShare that enables you to use the S10's back as a Qi charge station for another phone or the Galaxy Buds that clearly have their source of inspiration in the buds proposed by their biggest rivals, Apple.
If you pick on the things that were already done on other smartphones, you would never appreciate any newly launched model since most of the features are repeated or improved because technology advances can only get so far. Also, the price aspect sometimes limits manufacturers to putting more innovating technology and features on their gadgets. And since the S10 is considered to be quite pricey as it is, you can understand why some features were left for future unveilings.
Conclusion
Celebrating a decade of Galaxy S phones, the S10 brings the necessary innovation to become a tempting upgrade for S9 users. The flagship of Samsung phones is definitely a step forward and the 93.1% display-to-body is all it takes to convince users that are interested in going to infinity and beyond when it comes to smartphones.
© 2023 YouMobile Inc. All rights reserved