What Gamers Can Expect from Netflix Games Now It Has Officially Launched
What Gamers Can Expect from Netflix Games Now It Has Officially Launched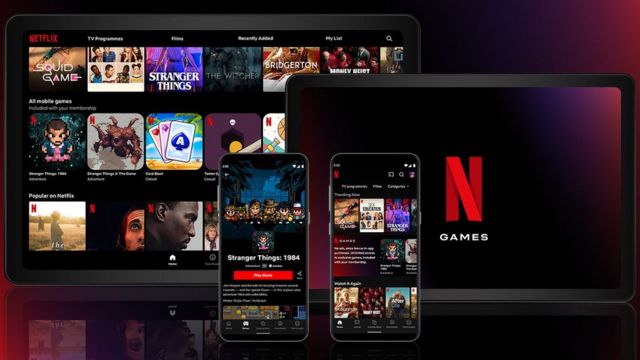 Not content with dominating the streaming industry, Netflix has officially launched its Netflix Games service. At first, it was only available to Android users with a compatible smartphone or tablet, yet Netflix has announced that Apple customers will also be able to access a lineup that includes such as 'Stranger Things'.
As exciting as the prospect of a new platform hitting the market is, it's important to tailor your expectations. So, what should you look forward to as a Netflix Games customer?
A Slow Start
Okay, so the list of games currently available won't blow off your socks. Indeed, it's underwhelming compared to the libraries of global gaming and iGaming operators. Only five titles are accessible to play and download, and they are:
Stranger Things: 1984
Stranger Things 3
Shooting Hoops
Card Blast
Teeter Up
Netflix knows that this selection won't be enough to engage users consistently, something that Vice-Principal of Game Development at Netflix, Mike Verdu, alluded to when he said: "We're just getting started." However, a couple of incentives are provided to ensure the lack of offerings doesn't affect the playing experience. For example, Netflix Games and the app are included within the price of a standard subscription, meaning there's no need to pay extra to sample the service.
Probably more importantly than this, news of titles that will be added to the platform has already been released. For gamers, they may be convincing enough to encourage players to switch allegiances and boost Netflix's overall media presence.
A Brighter Future?
Nobody can predict the future, so it's impossible to say whether Netflix Games will be successful. Of course, we can evaluate features, such as upcoming game releases, and analyze whether they will fill a gap for customers. Judging by the information, it seems as if gamers will be impressed with what Netflix plans to offer in the future.
'Hextech Mayhem: A League of Legends Story' is just what gamers are searching for from Netflix because it's a game that stands within the League of Legends universe, yet it's a self-contained environment. Essentially, this makes it a combination of new and exciting, and familiar. Plus, it leverages LOL's popularity across industries, which is legendary. For example, Riot Games has developed an animated series called 'Arcane' that airs on Netflix, and as The Verge reports, it has received positive reviews. The series ties in with a multiverse of League of Legends merchandise, including Mechs vs. Minions, which is a hit board game from the makers of the franchise. Also, there is official clothing, such as t-shirts and onesies, and gift cards that players can use inside and outside of the game.
League of Legends has developed into an eSports success, too, with annual tournaments held yearly. Fans don't just get to watch, either, as betting on the outcome of the competitions has grown into a lucrative business for LoL, especially as worldwide eSports gambling becomes more popular, with the market projected to exceed $205 billion by 2027 thanks to regions like India. That's why bettors can gamble on eSports such as LoL at LeoVegas India, and it explains why relationships between operators and developers are sought-after, particularly when Netflix's latest service is trying to get off the ground and an offering like League of Legends can potentially act as a king-maker.
After all, as the relationship with Riot expands, it's feasible that Netflix will move into different gaming areas, such as free-to-play, and turn a profit from the many verticals, whether it's the game itself, eSports gambling, or additional merchandise.
Things may be slower than expected in the beginning. However, you won't have to wait long before Netflix's connections bear fruit, starting with Hextech Mayhem at the end of November/start of December.
© 2020 YouMobile Inc. All rights reserved