Search result
Tags - fake
What happens when your drive to want to provide the earliest and freshest tech news in the web consumes you? Earlier on, a report about the Samsung S IV benchmark result was released and a rendering of the device, which everyone knew to be fake-is shown beside the news item. The device is set to be formally launched on March 14th and bloggers, news writers and speculators hurry to beat each other out to get the best news/gossip about the phone but, alas, many forget about originality.

Stephan Constantinescu, a known industry writer, has earlier on used a rendering of the Galaxy S IV with @evleaks watermark and was cited properly. However, several tweets pointed out that the true owner of the rendering was Expansys, which is an online mobile phone seller and it was thus revealed that their photo of the S IV was stolen.

While swiftness in delivering the newest broadcasts is appreciated, in the end, the one that came up with the original idea must be credited. Also, although the internet is a super dynamic environment, it does not give you the excuse to be non-veritable. According to Constantinescu, @evleaks just lost a follower-even if he "publishes a ton of leaks in the future".
Source: expansys-media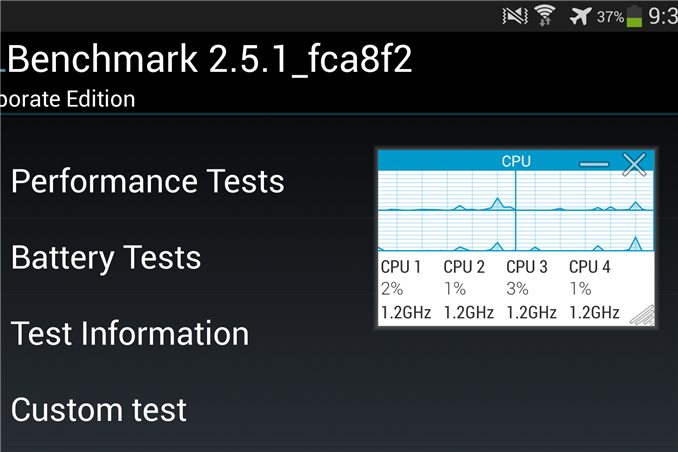 AnandTech reveals Samsung is boosting the GPU clock frequency of the Exynos 5 Octa-powered Galaxy S4 that enables the device to achieve a higher score. Some more digging also revealed whitelisted benchmark apps that when opened, bumped the GPU clock frequency to maximum (532MHz) while rest of the apps and games were limited to use 480MHz.
For those of you who aren't familiar with the Exynos 5 Octa in these devices, the SoC integrates four ARM Cortex A15 cores (1.6GHz) and four ARM Cortex A7 cores (1.2GHz) in a big.LITTLE configuration. GPU duties are handled by a PowerVR SGX 544MP3, capable of running at up to 533MHz.
The CPU of the Galaxy S4 variants was also found to behave somewhat odd with its clock speed forced to the maximum possible the minute you run a benchmark. That's not technically cheating though, as the power is available if needed elsewhere - there's no overclocking.
So, it seems Samsung is trying to polish the octa-core Galaxy S4 reputation. Whatever the reason, we are hoping it doesn't become a habit - the company's flagships have enough power and they don't need to use such unfair practices to gain advantage.
Source: AnandTech
© 2018 YouMobile Inc. All rights reserved