8 Best Android and Casino Games of February 2018
8 Best Android and Casino Games of February 2018
It's hard to believe but the second month of the new year is about to come to an end in just a week's time! Time does fly and as always, we advise our readers to make the best of that time by playing as many games as you possibly can!
These eight will likely keep you busy for the entire month of March as well, but in case you are looking for some online casino games, we recommend that you check out the reviews of the best online casinos first, before actually playing on any of them to make sure that, you are getting the best online gaming experience that you possibly can. Nowadays online casino canada offers you quality reviews written by real players, so you will know for sure which game to play on your smartphone or tablet and win big bonuses.
On a serious note though, here are eight of the best Android games for the month of February that you should definitely check out on your tablet or smartphone.
Geometry Dash SubZero
Geometry Dash is not a new game and the latest addition to the series is more about a refreshing new look, different levels and a new soundtrack than a sequel really. Nevertheless, the completely free-to-play (No in-app purchases) platformer/runner is one of the better releases of the month.
Jellynauts
This little MOBA/hack-n-slash title comes from Yodo1 aka the publisher of Crossy Road, and although it's still in beta, this one looks like it could shape up to be one of the better games in the genre.
Portal Knights
Portal Knights looks quite amazing for an Android game, so that's an instant plus, but there's more to it than just looks. The sandbox RPG features crafting, loot, combat mechanics and even local multiplayer via Wi-Fi.
Prizefighters
The pixelated art style and the seemingly linear gameplay may seem boring but once you start playing it, it's actually quite an engaging arcade fighting game that simulates the boxing games of the 1990s quite accurately.
Rusty Lake Paradise
We do prefer games that ask for one-time upfront payment rather than milk the free-to-play but pay-to-win model, and Rusty Lake Paradise is a fine example of that done well. It's the latest story heavy, point-and-click adventure game in the Rusty Lake series that's easy to play and nice to look at.
Gunstar Heroes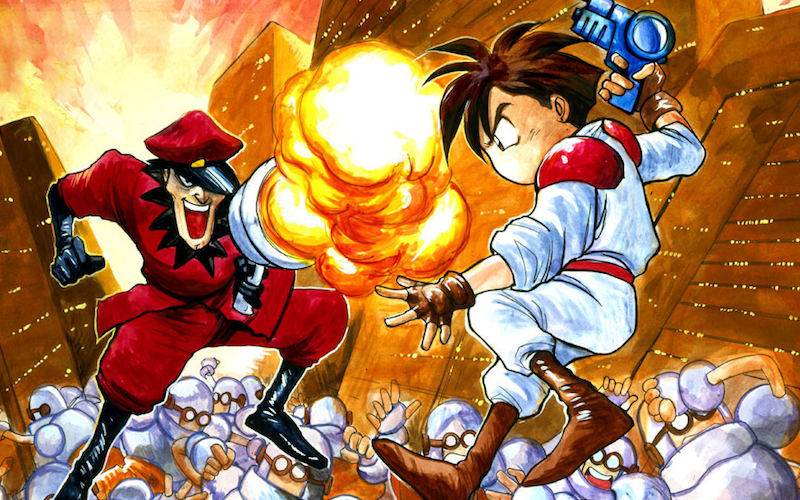 Do you like SEGA Forever games? If you do, then you will really like Gunstar Heroes. The action-platformer is a classic and since most of the modern games in the genre are inspired by games such as these, you can expect to have a wonderful time with it. Just hook up a controller though because that's how it was meant to be played.
Lord of Dice
Lord of Dice mixes up both MMORPG and strategy elements together and it executes both pretty well. The anime-style artwork is nice to look at and the gameplay is satisfying enough.
Dissidia Final Fantasy Opera Omnia
Another RPG makes its way onto this list as Dissidia Final Fantasy Opera Omnia was released for Android smartphones this month. As it is with most Final Fantasy games, there's quite a bit of backdrop to all the characters and there's definitely a strong story for the player to follow while levelling up in single-player and occasionally battling it out on the multiplayer mode.
© 2020 YouMobile Inc. All rights reserved