Best Online Gaming Smartphones 2020
Best Online Gaming Smartphones 2020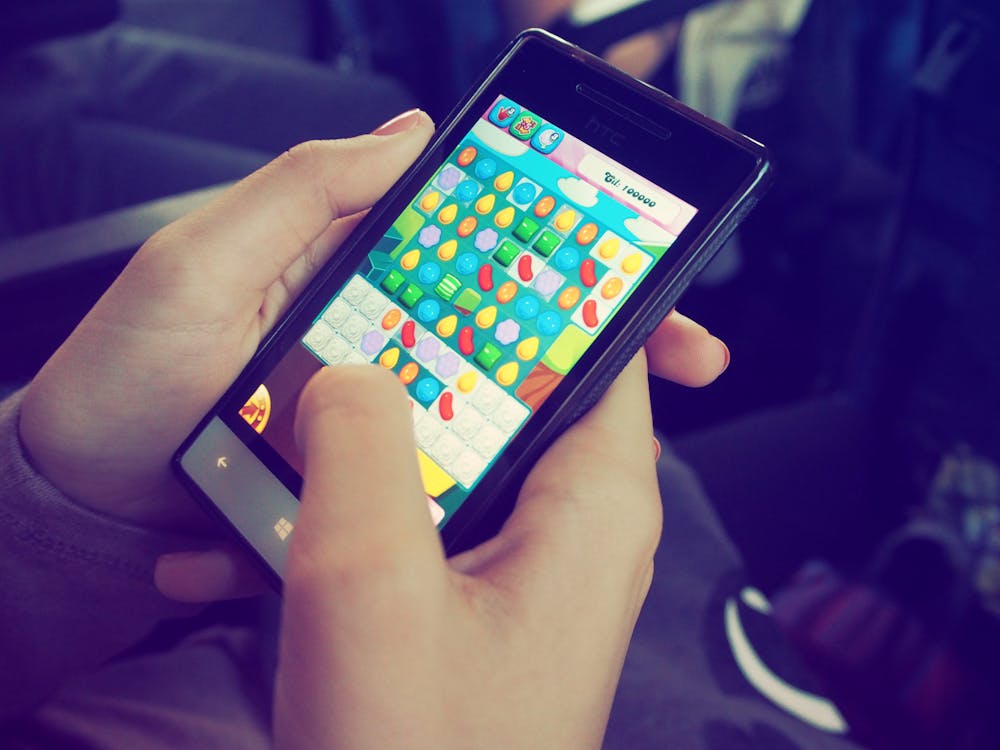 Image credit: pexels.com
Over the last decade, mobile gaming has become a massive industry. That growth has been driven by powerful smartphones that can deliver console-like gaming quality. Developers have benefitted from the improved standard of mobile gaming and now provide games on mobile devices that are equal to their PC alternatives.
Some of the best gaming smartphones can provide an excellent platform for online casinos. Most of the major casino players now have mobile apps and you can check out the full list of casinos here. In the list below, we have detailed the top 3 gaming smartphones right now.
Note: It's important to know that as smartphone gaming becomes more popular, there are some devices arriving that are designed specifically for gaming.
iPhone 11 Pro Max
Despite those gaming-specific handsets, it's still the iPhone 11 Pro Max that is probably the best gaming smartphone available. Apple's latest flagship device has a massive 6.5-inch screen that gives you lots of room for online gaming. Interestingly, despite the huge display, the phone is relatively compact.
As always, Apple's screen technology is sharp and colorful (but not best in class), giving you rich visuals when gaming. However, it's the A13 Bionic CPU that makes the iPhone 11 Pro Max stand out as a gaming smartphone.
This is the fastest mobile chip currently available. Thanks to Apple's stellar software optimization, the processor allows buttery smooth performance when playing on online titles. This phone is fast, has an excellent screen, and even looks and feels premium.
ASUS ROG 2
The Asus ROG Phone 2 remains something of a curiosity. This is a true gaming phone that was designed to be a leader in smartphone gaming. To prove the point, Asus even designed the device to remind users of a gaming PC. As aggressive as the styling is the ROG Phone 2 lives up to its billing as a gaming device.
Not least because it has a massive 6,000mAh battery that will let you play online games for hours. This is also one of the few smartphones with a 120Hz screen, and it's big too at 6.59-inches.
Asus has really crammed market-leading specs into the ROG Phone 2, including a Qualcomm Snapdragon 855 CPU and a massive 12GB of RAM. The result is a phone that is designed for gaming and loves gaming.
OnePlus 7 Pro
Perhaps the best thing about the OnePlus 7 Pro as a gaming smartphone is it cuts a nice balance between the iPhone and ROG 2. The OnePlus is elegant and flagship like the iPhone, but significantly cheaper. It also has the gaming chops to compete with the ROG Phone 2 thanks to its Snapdragon 855 and up to 12GB of RAM.
OnePlus is also one of the best companies at working with Android. Google's platform is the least boggy on OnePlus devices, allowing for smoother performance. At 6.67-inches, the screen is suitably huge for gaming sessions and delivers QHD technology for optimum visuals. With a 4,000mAh battery onboard and sleek looks, the OnePlus 7 Pro is an all-round winner.
© 2023 YouMobile Inc. All rights reserved