Four Reasons Why You Need to Start Using a VPN Right Now
Four Reasons Why You Need to Start Using a VPN Right Now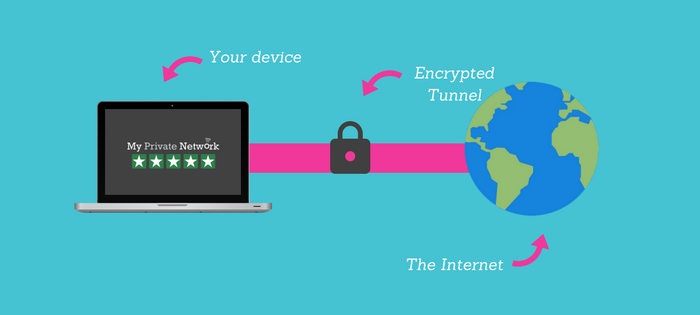 A Virtual Private Network or VPN is typically a service to hide the original IP address of the user from hackers, trackers and everyone else, including the ISP itself. It makes for a more secure and private browsing experience that cannot be traced back to the user. Taking a closer look at the reasons why everyone should start using a VPN is often an eye-opener, so here are four of them everyone should know.
Privacy

As mentioned earlier, a virtual private network protects the user from being traced by anybody on the Internet, as it hides the original IP address of the user. This means that no one, including your internet service provider, can possibly see your browsing history, as you will essentially become untraceable and invisible to everyone on the Internet.
Unrestricted Use

Geoblocking is a concept that allows websites and search engines to filter content, based on a user's geographical location. This is the reason why you can't watch certain Netflix US shows from most of the Asian countries, as Netflix filters out some of the content based on the region. Google will do the same to your search result pages, so you will never be able to see unrestricted results.

If you want to access blocked sites, shows and SERPs, VPN Service by VeePN will let you do exactly that. As you will be able to set your IP address to any location in the world, it will essentially open up your computer to every site, search engine result page, and streaming service in the whole world.

Use Public Wi-Fi Safely

You probably already know that it isn't safe to use public Wi-Fi in a café, or anywhere else for that matter. But did you know that a VPN can actually protect you against hacking attacks, a common threat for public Wi-Fi users? Well, it can really do that, so if you love using Wi-Fi in your favorite café, you really need to start using a VPN!

Download Torrents Anonymously

Do we recommend downloading pirated material with a P2P torrent client? Absolutely not! Can you protect your identity with the help of a VPN if you do download torrents? You certainly can.

While a VPN is rapidly becoming a necessity because of its wide implementation possibilities, there are a few things that even the best VPNs can't help you with, and they should be noted as well.

• They are not antivirus replacements, and you will need a good antivirus to protect your computer on the Internet

• You will still have to pay for Netflix, Prime Video and other streaming services to access the content

• A VPN service provider will mask your IP, but you will still need your ISP for the Internet connection
© 2023 YouMobile Inc. All rights reserved