Gmail on Android adds vacation responder, attachment support and more
Gmail on Android adds vacation responder, attachment support and more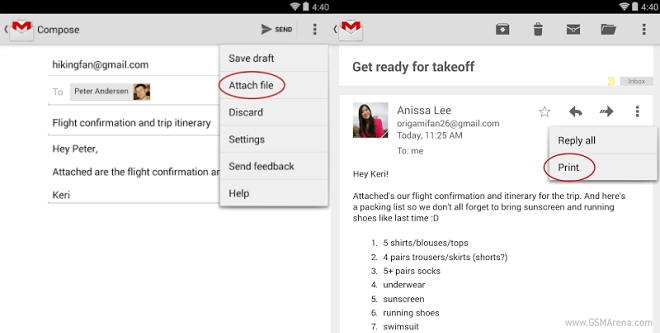 Google pushed an update to Gmail for Android which brought several welcome new features to the table. They include vacation auto responders, enhanced attachment functionality, as well as the ability to print straight from your device's email client.

In addition to photos and videos, you can send attachments-documents, PDFs, zip files-of any type. You can also print hard copies of your emails if you're using Android 4.4 KitKat. And finally, you'll notice enhanced performance of the app on low memory devices as part of Project Svelte.
Check it out and let me know what you think about these new features.
Source: google
© 2023 YouMobile Inc. All rights reserved