The Best Mobile Phone for Online Gaming
The Best Mobile Phone for Online Gaming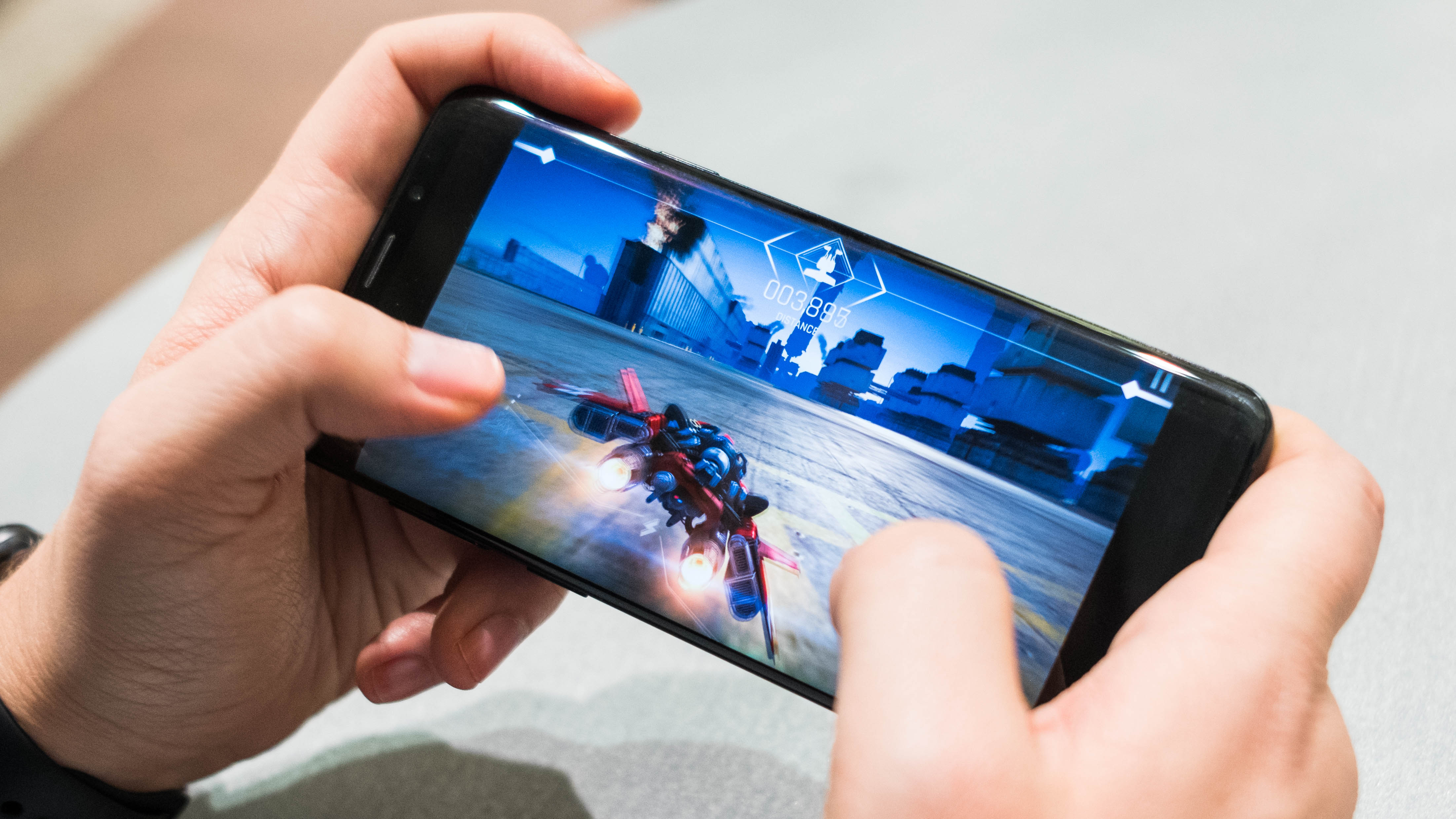 As technology advances, mobile phones improve and with them so does the online gaming experience. It's quite hard to decide which is the best mobile phone for online gaming in 2018 because we've seen so many great ones launched recently, but there are certain factors that can help us, and you, make a choice.
The best gaming phone should have top hardware and software, sharp screens, large battery power so that you can maintain optimal performance at all times, as well as a great way to cool off so it doesn't overheat, and the potential to display everything in full HD, 3D and HQ.
Depending on what type of gaming you wish to do there might be a number of gaming phones that you could choose between. While some are more suitable for playing online and even trying some live casino games, others will work better with games downloaded from the app store.
Talking about app possibilities, Apple's iPhone is still number one offering a huge number of games and bringing them to you faster than Android devices can. But this is not the only factor, so let's talk about chipsets, Ram, graphics, quality, size, VR support and more, to find out which mobile phone is best for gaming.
Razer Phone
This company became well-known by manufacturing some epic gaming accessories and laptops, but they've recently entered the smartphone world to make sure that mobile gamers were happy.
The Razer gaming phone has only one available configuration of 8 GB RAM and 64 GB storage and a Snapdragon 835 chipset. The speakers are unbelievable and offer super immersive sound, but it's the display that steals the show with it's 5.7 inches and 120 Hz refresh rate. The frame transitions are smooth and there's no lag even when playing the most demanding games that need split-second reactions. You also benefit from Razer's Game Booster that controls gaming settings like resolution, frame rate and processing power.
iPhone X
The iPhone wasn't built for gaming, but this doesn't mean it can't rock at it. Because app developers have an easier time developing games for iOS than for Android who has many hardware configuration, those that choose this phone will get amazing games faster on the App Store, way before Android gamers will get them. For example, Apple enthusiasts got their hands on Fortnite months before Android gamers were able to.
Android gamers argue that their phones offer more control, but the fastness, the choice, the good optimization and performance of Apple hardware speaks for itself. While all Apple phones will give you a run for your money, it's the iPhone X that steals the show, seeing as it is the latest and top model at the moment. If it's still too expensive for you right now you can also try the iPhone 8 Plus which is great as well and also has a classic look to it.
Xiaomi Black Shark
This one is clearly made for gaming and has a design that screams this with black and bright highlights and an angular look. It not only looks the part, but it also acts it with an octa core CPU, 8 GB Ram, an Adreno 630 GPU as well as an epic cooling system. It also features a dedicated Shark button that will switch the phone to maximum performance and get you into a gaming landscape mode.
Samsung Galaxy S9/S9+
Both Galaxy S9 and S9+ are the best Android smartphones available right now. They have a special Game Mode that has both Game Launcher and Game Tools because Samsung wants mobile gamers to feel at home. From the Game Launcher you get access to all your games and the Game Tools will change the screen to support many game with different aspect ratios.
The 5.8-inch AMOLED Infinity curved display of the Galaxy S9 (it's6.2 inches on the S9+) comes with a 18.5:9 aspect ratio, a 1440x2960 resolution that somehow completes a thin and sexy phone. Powered by a 3000 mAh battery, the Galaxies have a Snapdragon 845 processor, an Adreno 630 GPU and 4 GB of RAM (6GB in the S9+).
To top it all off, on Samsung you also get to play VR mobile games in perfect quality because it also has a compatible VR headset.
These are the top options for mobile gaming in 2018. While all of them are great, in order to decide which one is best for you, you need to think about what exactly you want from it and also about your personal preferences. While you might feel like an Android device would fit your needs, will you be able to let go of Apple and change?
© 2018 YouMobile Inc. All rights reserved